– Ricerca di punta mobilità urbana con lo scooter elettricamente assistito e-Kick
• Peugeot e Micro hanno unito le forze per progettare una soluzione di mobilità integrata
• Lo scooter e-Kick è stato annunciato come parte del lancio della nuova Peugeot 3008 SUV
• e-Kick può essere utilizzato per estendere la mobilità personale e viene ricaricato quando è trasportato nel bagagliaio del veicolo
Fonte: Peugeot UK
Gran Bretagna. 23 Maggio 2016. Peugeot e Micro hanno unito le forze per progettare l'e-Kick – uno scooter assistito elettricamente per rispondere alla sfida di un ambiente urbano in continua evoluzione. e-Kick offre un'esperienza senza precedenti della mobilità multi, contribuendo a fornire una soluzione di trasporto totalmente indipendente per coprire l'ultimo miglio di ogni viaggio.
Presentato oggi durante il lancio della nuova Peugeot 3008 SUV, e-Kick sarà venduto sia da Peugeot che da  Micro a partire nell'ultimo trimestre del 2016.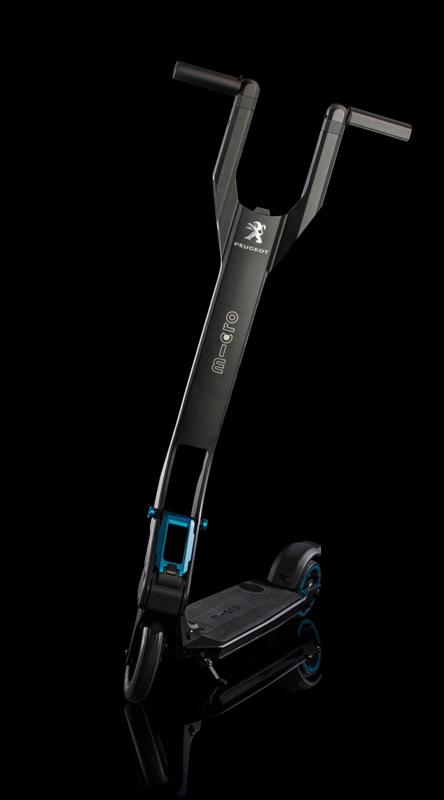 Peugeot ha storicamente messo la mobilità al centro della sua missione. E' l'unico marchio al mondo che vende biciclette, scooter da due o tre ruote per completare la sua vasta gamma di automobili e veicoli commerciali leggeri. Micro è il riferimento per il kick-scooter, ed ha offerto soluzioni di mobilità personalizzata per la famiglia negli ultimi 20 anni.
Peugeot e Micro condividono una visione comune delle future soluzioni di mobilità urbana e combinata e le loro competenze per progettare l'e-Kick. L'e-scooter e-Kick è assistito elettricamente ed offre all'utente un'esperienza attiva, naturale e flessibile, creata e per ottimizzare i viaggi all'interno della città adattandosi a tutte le circostanze e il desiderio.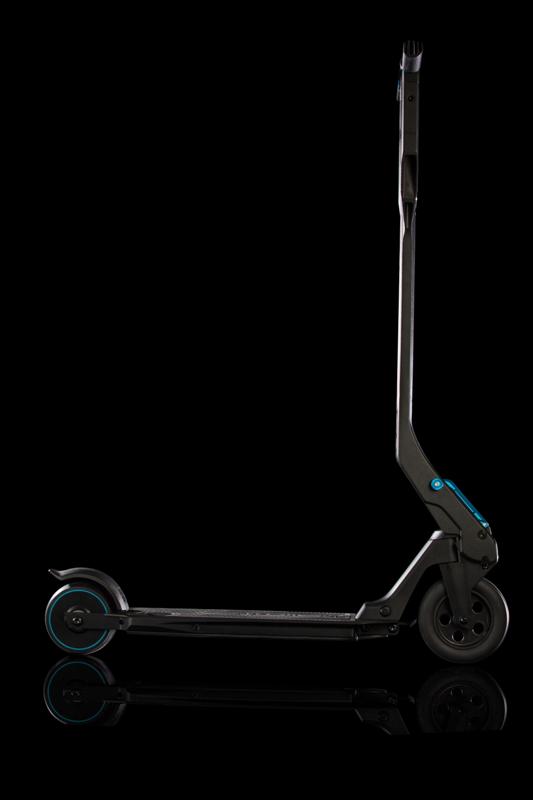 Compatto, e con un peso contenuto di soli 8.5kg, l'e-Kick include le più grandi innovazioni:
– Un sistema di assistenza elettrico 'Motion Control' sviluppato da Micro che ha una batteria agli ioni di litio incorporata nella piattaforma ultra sottile con il motore integrato direttamente nella ruota posteriore. L'e-Kick ottimizza il livello di assistenza elettrica in base al movimenti degli utenti e fornisce un'autonomia potenziale di 12 km / 7,5 miglia
– Permette di raggiungere velocità fino a 25 km/h  (15 miglia all'ora, ed è dotato di un freno a pedale che è accompagnato da un sistema di frenatura rigenerativo che ricarica la batteria
– Un manubrio innovativo progettato da Peugeot Design Lab: il meccanismo del e-Kick permette di essere facilmente ripiegato in pochi secondi.
Presentato oggi in occasione del lancio del nuovo SUV Peugeot 3008, l'e-Kick è stato progettato per i clienti che sono alla ricerca di soluzioni di mobilità che vanno di pari passo con il loro veicolo. Una 'DockStation' permette all'utente di riporre l'e-Kick nel bagagliaio del nuovo SUV Peugeot 3008 e si ricarica anche la batteria mentre il veicolo è in marcia. Al di fuori della macchina, lo scooter può anche essere ricaricato in circa un'ora.
"E-Kick è un veicolo multi-modale progettato non solo per essere una soluzione di mobilità in sé, ma anche per collegare tutte le altre soluzioni insieme. Le due maniglie utilizzate in modalità di guida si ripiegano in un unico manico che permette lo scooter di essere piegato in una ruota, che lo rende facile da portare da casa tua alla tua auto e ad un treno per arrivare al lavoro ", spiega Cathal Loughnane, Peugeot Design Lab Manager.
In English
Urban Mobility by Peugeot and Micro
– Pionering urban mobility with the e-Kick electrically assisted scooter
Peugeot and Micro have teamed up to design an integrated mobility solution
The e-Kick scooter is being announced as part of the launch of the new PEUGEOT 3008 SUV
e-Kick can be used to extend journey mobility and charged-up when carried in the vehicle's boot
Source: Peugeot UK
United Kingdom. 23rd May 2016. Peugeot and Micro have teamed up to design the e-Kick – an electrically assisted scooter to meet the challenge of a constantly evolving urban environment. e-Kick provides an unprecedented multi- mobility experience, helping to provide a fully independent transport solution to cover the 'last-mile' of any journey. Unveiled today during the launch of the new Peugeot 3008 SUV, e-Kick will be sold by both Peugeot and Micro starting in the last quarter of 2016.
Peugeot has historically placed mobility at the heart of its mission. It is the only brand in the world that sells bicycles, and two and three-wheel scooters to complete its wide range of passenger and light commercial vehicles. Micro is the reference for kick-scooters, and it has offered customised family mobility solutions for the last 20 years.
Peugeot and Micro share a common vision of future urban mobility solutions and combined their expertise to design the e-Kick. The e-Kick electrically assisted scooter offers an active, natural, and flexible user experience, created to optimise intra-city journeys by adapting to any circumstances and desire.
Compact, and with a contained weight of only 8.5kg, the e-Kick includes multiple major innovations:
–    A 'Motion Control' electric assistance system developed by MICRO has a Lithium Ion battery built into the ultra-thin platform with the motor integrated directly into the rear wheel. The e-Kick optimises the level of electric assistance based on user movements and provides a range potential of 12km / 7.5miles
–    It allows for speeds of up to 25km/h / 15mph, and is equipped with a foot-brake that is accompanied by a regenerative braking system that recharges the battery
–    An innovative handlebar is designed by Peugeot Design Lab: the e-Kick's mechanism allows it to be easily folded in a few seconds and to be rolled along on its front wheel so that the user doesn't have to carry it.
Unveiled today at the launch of the new Peugeot 3008 SUV, the e-Kick is designed for customers who are looking for mobility solutions that go hand in hand with their vehicle. A 'dockstation' allows the user to store the e-Kick in the boot of the new Peugeot 3008 SUV, and it also recharges the battery while the vehicle is driving. Outside of the car, the scooter can also be recharged in about an hour.
"e-Kick is a truly multi-modal designed not just to be a mobility solution in itself but also to link all the other solutions together. The two handles used in driving mode fold up into a single handle that allows the scooter to be rolled along on one wheel, making it effortless to hop from your home to your car to a train to your work" explains Cathal Loughnane, Peugeot Design Lab Manager.
no images were found