L'introduzione del veicolo elettrico accelera, come annunciato dal governo, applicando investimenti da £ 10m nelle infrastrutture
• Più immatricolazioni di vetture plug-in da gennaio a settembre che in tutto il 2015
• I veicoli elettrici aumentano di popolarità, in aumento del 56,2% nel mese di settembre
• OLEV annuncia £ 7.5m di investimenti per le ricariche sul posto di lavoro, più £ 2.5m per le infrastrutture stradali
Fonte: Go Ultra Low
Londra, Gran Bretagna. 14 Ottobre 2016. L'annuncio di oggi di investimenti di £ 10 milioni dal governo in favore dei veicoli elettrici si presenta insieme ai numeri che parlano del sorpasso delle immatricolazioni delle auto il plug-in da gennaio a settembre rispetto quelli dell'intero esercizio totale del settore del 2015. Finora quest'anno, gli automobilisti hanno acquistato 28,697 auto elettriche, ponendo il 2016 davanti al totale gennaio-dicembre dello scorso anno di 28.188 vetture, con tre mesi ancora da percorrere.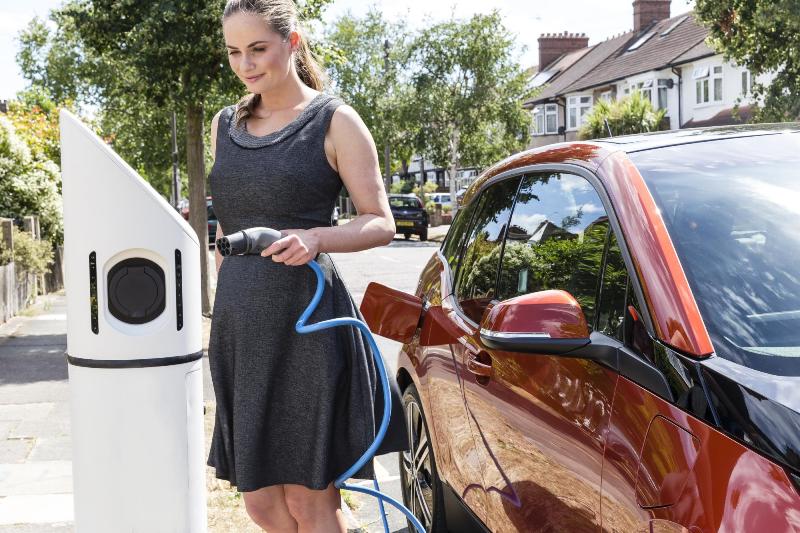 Parte di un investimento di £ 35 milioni nel settore dei veicoli ad ultra basse emissioni, il finanziamento 7,5 milioni di £ per stazioni e punti di ricarica sul posto di lavoro, insieme ai 2,5 milioni di £ per uso residenziale su strada è l'allestimento delle infrastrutture per accelerare l'assorbimento del mercato delle auto elettriche in modo da rafforzare la fiducia degli automobilisti e l'espansione delle opzioni di ricarica.
Nel corso di quest'anno, un numero record di proprietari hanno acquistato le auto elettriche per i bassi costi di gestione e gli sconti concessi alle auto Plug-In spingendo i numeri del periodo gennaio-settembre ad un totale di 36,7% in più dello scorso anno. Il nuovo target delle immatricolazioni ha potenziato la performace del mese scorso come il più grande settembre sul record di 6.113 auto elettriche vendute, con un aumento anno su anno del 56,2%.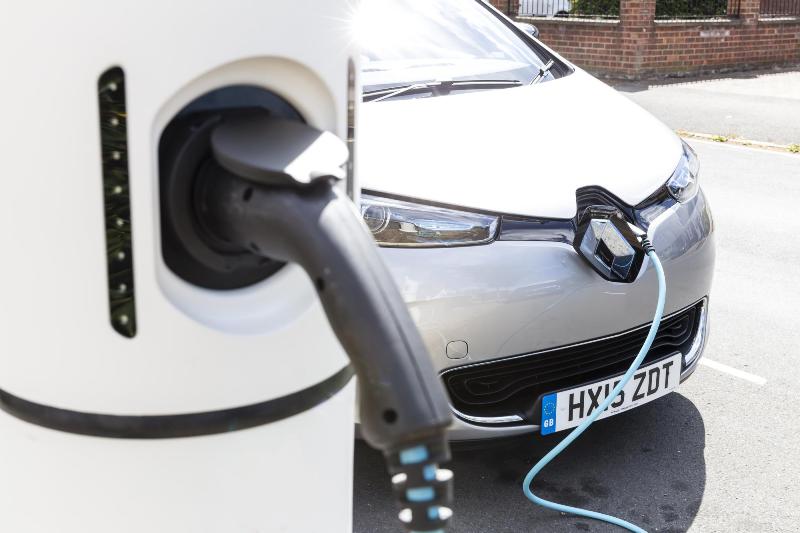 Poppy Welch, Head of Go Ultra Low, ha detto:
"L'investimento del governo di £ 10 milioni nelle ricariche sul posto di lavoro e residenziali sicuramente aumenterà la fiducia degli automobilisti nelle auto e nei furgoni elettrici accelerando i tassi di assorbimento. Mentre oltre il 90% della ricarica delle auto elettrica si svolge a casa, questo annuncio offre agli automobilisti delle opzioni extra e affronta una percepita mancanza di chargepoints accessibili.

"Guardando la crescita anno su anno, Settembre è stato il 53esimo mese consecutivo di registrazioni del mercato delle auto elettriche. Ci sono più auto plug-in sulle nostre strade che mai. Sempre più conducenti si rendono conto dei vantaggi di risparmio di costi di questi veicoli e la varietà di modelli continua ad espandersi, quindi ci aspettiamo che l'assorbimento continui la sua forte tendenza al rialzo".
Il ministro dei Trasporti, John Hayes ha detto:
"Il numero di veicoli ultra low emission sulle nostre strade sono a livelli record e stiamo destinando 35 milioni di £ per aiutare a installare nuovi chargepoints ed offrire nuove sovvenzioni, in modo da raggiungere il nostro obiettivo di avere quasi tutte le auto e furgoni sulle nostre strade a zero emissioni entro il 2050."
Un grande aumento della diffusione delle auto elettriche pura è stata anche documentata in questi risultati trimestrali, con 2.128 nuovi veicoli a batteria solo venduti nel mese di settembre (+ 37,4%) che contribuiscono agli 8.107 veicoli venduti quest'anno. Nel frattempo, i veicoli ibridi plug-in sono aumentati del 68,5% nel mese di settembre con 3.985 veicoli nuovi sulla strada, spingendo il totale annuo di 20,590 immatricolazioni (+ 46,6%).
Degli oltre 30 veicoli elettrici e ibridi plug-in sul mercato, la Mitsubishi Outlander PHEV è l'ibrida plug-in più popolare con 7.770 immatricolazioni l'anno. La Nissan Leaf 2016 made in Sunderland è l'auto elettrica pura di migliore performance con 3.728 registrati nel periodo gennaio-settembre.
Go Ultra Low esiste per aiutare gli automobilisti a capire i benefici, i risparmi sui costi e le capacità della gamma di veicoli elettrici sul mercato. La campagna di collaborazione è la prima nel suo genere, che riunisce un consorzio di produttori di veicoli, il governo e la Società di produttori di motori e commercianti (SMMT).
In English
In UK more EV cars registered from January to September than in whole of 2015
Electric vehicle uptake accelerates as government announces £10m charging infrastructure investment
More plug-in cars registered from January to September than in whole of 2015
Electric vehicles increase in popularity, rising 56.2% in September
OLEV announces £7.5m investment in workplace charging, plus £2.5m for on-street residential infrastructure
Source: Go Ultra Low
London, UK. 14th October 2016. Today's announcement of £10 million government investment in electric vehicle charging comes as the year-to-date plug-in car registrations total passes the sector's full-year 2015 total. So far this year, motorists have bought 28,697 electric cars, placing 2016 ahead of last year's January-December total of 28,188 cars with three months still to go.
Part of a £35m investment in the ultra low emission vehicle sector, the £7.5 million funding for workplace chargepoints, coupled with the £2.5 million for residential on-street infrastructure is set to accelerate electric car uptake by enhancing motorists' confidence and expanding charging options. Throughout this year, record numbers of owners bought-in to the low running costs and Plug-In Car Grant discounts to push the January-September total 36.7% ahead of last year. The new registration plate boosted last month's performace to be the greatest September on record with 6,113 electric cars sold, a 56.2% year-on-year increase.
Poppy Welch, Head of Go Ultra Low, said:
"The £10 million government investment in workplace and residential chargepoints is sure to boost motorists' confidence in electric cars and vans while accelerating uptake rates. While more than 90% of electric car charging takes place at home, this announcement gives drivers extra options and addresses a perceived lack of accessible chargepoints.

"Looking at year-on-year growth, September was the 53rd consecutive month of registrations rises in the electric car market. There are more plug-in cars on our streets than ever before. As more drivers realise the cost-saving benefits of these vehicles and the variety of models continues to expand, we expect uptake to continue its strong upward trend."
Transport Minister, John Hayes said:
"The number of ultra low emission vehicles on our roads are at record levels and we are committing £35 million to help install new chargepoints and offer new grants as we aim for nearly all cars and vans on our roads to be zero emission by 2050."
A large rise in uptake of pure electric cars was also documented in these quarterly results, with the 2,128 new battery-only vehicles sold in September (+37.4%) contributing to the 8,107 vehicles sold this year. Meanwhile, plug-in hybrids rose 68.5% in September with 3,985 vehicles new on the road, pushing the annual total to 20,590 registrations (+46.6%).
Of the 30-plus plug-in electric vehicles on the market, the Mitsubishi Outlander PHEV is the year's most popular plug-in hybrid with 7,770 registrations. The Sunderland-made Nissan LEAF is 2016's best-performing pure-electric car with 3,728 registered over the January-September period.
Go Ultra Low exists to help motorists understand the benefits, cost savings and capabilities of the raft of electric vehicles on the market. The collaborative campaign is the first of its kind, bringing together a consortium of vehicle manufacturers, Government and the Society of Motor Manufacturers and Traders (SMMT).
no images were found

.