Fonte: Green Motion
Bussigny, Svizzera. 12 maggio 2016. Grazie agli utili generati dalla recente vendita della sua tecnologia in Cina, Green Motion investe svariate decine di milioni di franchi nella sua rete di ricarica pubblica per veicoli elettrici in Svizzera.
Sin dalla sua creazione, risalente al 2009, Green Motion è mossa dal convincimento che la messa a disposizione del pubblico di una vasta rete di ricarica dinamizzerà considerevolmente l'adozione di veicoli elettrici in Svizzera. Questo è il motivo per cui l'azienda vodese si accinge a mettere in opera la propria rete di ricarica pubblica, denominata «evpass», con un investimento di svariate decine di milioni di franchi. Il finanziamento del progetto è assicurato mediante un accordo di licensing tecnologico in Cina e da un ingente reperimento di fondi annunciato da Green Motion lo scorso aprile.
L'installazione delle prime colonnine pubbliche della rete «evpass» è già iniziata, segnatamente a Zurigo e nei cantoni di Friburgo e Lucerna.
Evoluzione della strategia e dispiegamento intensivo di colonnine
Green Motion continuerà a sviluppare, produrre e vendere la sua gamma di colonnine avvalendosi della sua attuale rete di distribuzione che comprende una trentina di aziende fra cui si annoverano i principali servizi industriali e distributori d'energia svizzeri nonché i costruttori automobilistici.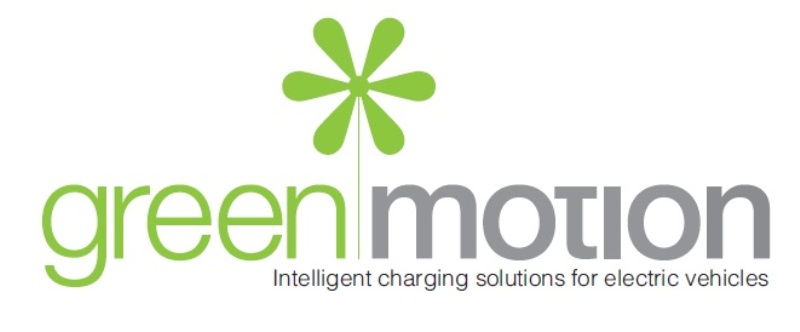 Parallelamente, almeno 1600 punti di ricarica pubblici saranno installati e integralmente finanziati da Green Motion entro il 2019. Tali colonnine saranno distribuite in tutto il paese grazie ad accordi con importanti partner accumunati da una presenza a livello nazionale e dal fatto di disporre di parcheggi molto pratici per gli utenti.
Tutte le nuove colonnine di ricarica e gli utenti evpass saranno integrati all'attuale rete Green Motion che conta attualmente 750 colonnine di cui 200 pubbliche in tutta la Svizzera.
Il modello di business di Green Motion evolve conseguentemente e le entrate dell'azienda saranno in futuro generate sia dalla vendita di materiali, sia dall'utilizzo a pagamento della sua rete di ricarica.
Diffusione e supporto assicurati da cablex
La realizzazione della rete «evpass» è un progetto d'infrastruttura complesso di più anni che richiede numerose diverse competenze. Questo è il motivo per cui Green Motion ha deciso di affidarne la diffusione a cablex che assicura con successo, già dal gennaio 2015, le installazioni, a titolo di preferred partner, e il supporto, 24 ore su 24 e 7 giorni su 7, della sua rete di ricarica a livello nazionale.
Filiale al 100% di Swisscom, cablex è specializzata nella costruzione, manutenzione e gestione di soluzioni TIC e d'infrastrutture di rete ultraperformanti. Grazie alla grande estensione e all'efficacia della sua organizzazione, l'azienda garantisce la realizzazione di progetti d'infrastrutture complessi in tutto il paese ed impiega circa 1400 collaboratori in Svizzera.
Lancio della rete «evpass» a giugno
Tutte le informazioni sulla diffusione della rete di ricarica, l'offerta commerciale per gli utenti e i nomi dei partner che metteranno i loro parcheggi a disposizione dei terminali «evpass» saranno comunicati al pubblico e ai media in occasione del lancio ufficiale che avrà luogo durante il mese di giugno.
Le informazioni su questo evento saranno disponibili a fine mese.
A proposito di Green Motion
Green Motion è un'azienda indipendente fondata a Losanna nel 2009, che progetta e produce localmente sistemi di ricarica per veicoli elettrici. L'azienda svizzera si annovera tra i pionieri del mercato delle infrastrutture di ricarica e, da oltre sette anni, installa con successo le sue colonnine sull'intero territorio nazionale.
Ad aprile 2016, la società vodese ha realizzato un'importante raccolta fondi nell'ottica di un accordo di licensing tecnologico con la Cina.
La gamma Green Motion comprende colonnine private, colonnine pubbliche, caricatori rapidi e sistemi di gestione centralizzata della ricarica destinata a parcheggi. Tutti le colonnine Green Motion sono concepite per operare in rete e dispongono di funzionalità all'avanguardia quali il pagamento multicanale, la regolazione della ricarica dei veicoli in funzione dell'utilizzazione della rete elettrica o il roaming tra operatori nazionali e internazionali.
La commercializzazione e manutenzione dei prodotti Green Motion è affidata ad una rete composta da una trentina di partner fra cui si annoverano i principali servizi industriali e distributori di energia svizzeri nonché i costruttori automobilistici.
Il supporto alla rete di colonnine Green Motion e alla rete nazionale di ricarica «evpass» di Green Motion,  24 ore su 24 e 7 giorni su 7, è assicurato dall'azienda cablex (gruppo Swisscom).
In English
Green Motion invests a double-digit of million amount in its public charging network
Bussigny, Switzerland. 12th May 2016. Thanks to the revenue generated by the recent sale of its technology in China, Green Motion is investing a double-digit million amount of Swiss francs in its public charging network for electric vehicles in Switzerland.
Since it was set up in 2009, Green Motion has held the firm belief that making an extensive charging network available to the public will significantly boost the adoption of electric vehicles in Switzerland. For this reason, the Vaud-based company has decided to introduce «evpass», its own public charging network, at the cost of a double-digit of million Swiss francs. Project financing is provided by a technology licensing agreement in China and the substantial capital raising announced by Green Motion in April. The first public charging stations in the «evpass» network are already being installed, particularly in Zurich and in the cantons of Fribourg and Lucerne.
Strategy development and intensive rollout of charging stations
Green Motion will continue to develop, produce and sell its own range of charging stations by relying on its distribution network of around thirty companies, including Switzerland's main industrial services and energy suppliers as well as car manufacturers.
At the same time, at least 1,600 public charging points will be rolled out and financed in full by Green Motion between now and 2019. These new charging stations will be spread nationwide thanks to agreements in place with major partners who not only have a national presence but also car parks conveniently available for users.
All the new «evpass» charging stations and users will be incorporated into the current Green Motion network which, to date, includes 750 stations throughout Switzerland, 200 of which are public.
As a result, Green Motion's business model is growing and revenue from the company will from now on come from both sales of equipment and fees of its payable charging network.
Rollout and support provided by cablex
The «evpass» network is a complex infrastructure project with construction taking place over several years and calling on a large number of different skills. For this reason, Green Motion has decided to entrust the rollout to cablex, already successfully working as preferred installation partner since January 2015 and providing 24/7 support for its charging network nationwide
A 100% subsidiary of Swisscom, cablex specialises in the construction, maintenance and operation of ICT solutions and high-performance network infrastructure. Thanks to the extensive cover and effectiveness of its organisation, the company undertakes complex infrastructure projects throughout Switzerland, where it employs some 1,400 employees.
Launch of the «evpass» network in June
Full details on the charging network rollout, commercial package for users and names of partners who will be making their car parks available for «evpass» charging stations will be released to the public and the media during the official launch event taking place in June. Information on this event will follow at the end of the month.
About Green Motion
Green Motion is an independent company established in Lausanne in 2009 involved in the local design and production of charging systems for electric vehicles. The Swiss company is one of the pioneers in the charging infrastructure market and has been successfully installing its charging stations nationwide for over seven years.
In April 2016, the Vaud-based company raised substantial capital as part of a technology licensing agreement with China.
The Green Motion range includes private charging stations, public charging stations, quick charge stations and centralised charging management systems for car parks. All Green Motion charging stations are designed to operate in a network and have cutting-edge features, such as multi-channel payment, vehicle charging regulated according to the status of the electricity network and roaming between national and International operators.
Green Motion products are marketed and maintained by a network of around 30 partners including Switzerland's main industrial services and energy distributors as well as car manufacturers.
24/7 support for all Green Motion charging station installations as well as Green Motion's national charging network «evpass» is provided by cablex (Swisscom Group).
no images were found

.