Fonte: Jersey Post
Jersey, 15 Settembre 2016. Jersey Post ha ricevuto una consegna molto speciale destinata alla propria flotta, 15 furgoni Nissan e-NV200 elettrici.
Il servizio postale di Channel Island utilizzerà i veicoli per consegnare la posta sulle rotte in tutta Jersey.
Sono i primi veicoli elettrici che si aggiungono alla flotta di oltre 100 veicoli della società e il loro acquisto segue una vasta sperimentazione di 18 mesi. Le e-NV200 sono stati forniti dal rivenditore locale, Freelance Nissan.
L'aggiunta degli avanzati furgoni completamente elettrici ridurrà l'impronta di carbonio di Jersey di 35 tonnellate all'anno.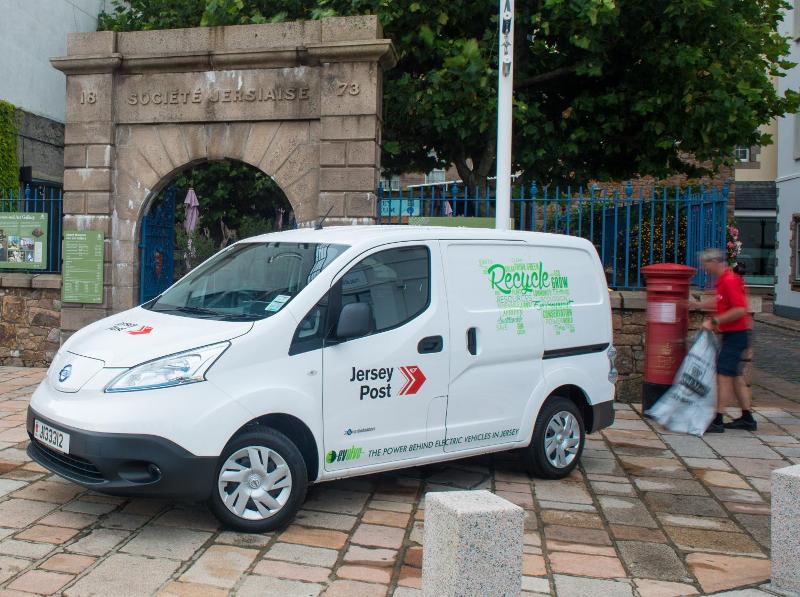 Oltre i benefici ambientali, l'acquisto dei furgoni Nissan e-NV200 da parte di Jersey sono stati decisi per le prestazioni e la capacità di carico utile. La società ha scelto di acquistare i nuovi furgoni a titolo definitivo, e la garanzia di cinque anni o 100 mila miglia del leader di mercato Nissan, ha anche influenzato la decisione dell'acquisto.
Andy Jehan, direttore delle operazioni a Jersey Post, ha dichiarato:
"Il Nissan e-NV200 è il veicolo giusto per noi da tutti i punti di vista. I furgoni daranno un contributo molto significativo nella nostra ambizione di ridurre l'impatto ambientale della nostra flotta e aiuteranno a preservare la bellezza della nostra isola – sia in termini di emissioni di anidride carbonica che di rumore – e sono ideali anche per la breve distanza di percorrenza e la continua guida stop e start che il lavoro comporta.

"Il valore è anche eccezionale e la nostra decisione di cambiare – in ultima analisi – si è basata sulle proiezioni finanziarie che abbiamo fatto sui costi globali. Se le nostre proiezioni si riveleranno corrette, non c'è alcun motivo per cui molti di più dei nostri veicoli non dovrebbe essere elettrico".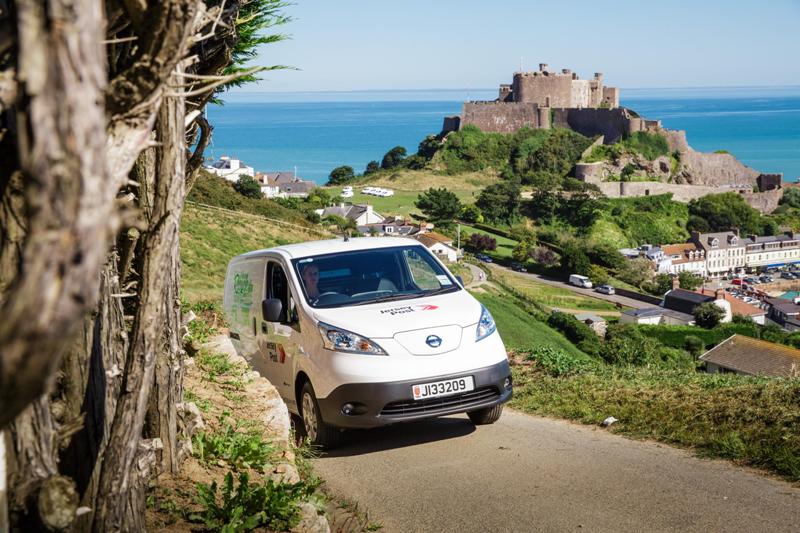 L'e-NV200 è basato sul Nissan NV200 – International Van of the Year 2010 – e utilizza la tecnologia collaudata dalla Nissan LEAF.
Oltre ai bassi costi di esercizio e la mobilità a emissioni zero, gli utenti beneficiano anche dei bassi costi di manutenzione che rendono il costo totale senza pari dei proprietari di £ 1.200 inferiore rispetto ad un furgone diesel convenzionale in quattro anni – e una proposta imbattibile per le imprese grandi e piccole grazie è data dall'esperienza di guida unica della e-NV200, con la quale i conducenti si sentiranno meno affaticati a causa della mancanza di vibrazioni del motore in cabina.
Nel frattempo, il modello offre una capacità di carico di 4.2m3 e un impressionante carico 703kg.
In English
Electric Nissan Vans Deliver For Jersey Post
Source: Jersey Post
Jersey. 15th September 2016. Jersey Post has received a very special delivery of its own – a fleet of 15 all-electric Nissan e-NV200s.
The Channel Island's postal service will use the vehicles to deliver the mail on routes across Jersey.
They are the first electric vehicles to be added to the company's fleet of more than 100 vehicles and their purchase follows an extensive 18-month trial. The e-NV200s were supplied by local dealer, Freelance Nissan.
The addition of the advanced all-electric vans will reduce Jersey Post's carbon footprint by 35 tonnes a year.
As well as the environmental benefits, Jersey Post was drawn to the e-NV200 by its performance and its useful load capacity. With the company choosing to buy its new vans outright, Nissan's market-leading five-year, 100,000 miles warranty also influenced its purchasing decision.
Andy Jehan, Director of Operations at Jersey Post, said:
"The Nissan e-NV200 was the right vehicle for us on every level. The vans are going to make a very significant contribution in our ambition to lower the environmental impact of our fleet and help preserve the beauty of our island – both in terms of carbon emissions and noise – and they're also ideal for the short distance, stop/start driving that the job involves.

"The value is exceptional too, our decision to switch being ultimately based on the financial projections we have made on whole life costs. If our projections prove accurate, then there's no reason why many more of our vehicles shouldn't be electric."
The e-NV200 is based on the Nissan NV200 – International Van of the Year 2010 – and utilises the proven technology of the record-breaking Nissan LEAF.
In addition to low running costs and zero emissions mobility, users also benefit from low maintenance costs that make for unrivalled total cost of ownership – £1,200 lower than a conventional diesel van over four years – and an unbeatable proposition for businesses large and small thanks to the unique driving experience of the e-NV200, drivers will feel less fatigued due to the lack of engine vibration in the cabin.
Meanwhile, the model offers a class-leading 4.2m3 capacity and an impressive 703kg payload.
no images were found

.