I veicoli elettrici a lungo raggio guadagnano popolarità in tutto il mondo
L'Europa probabilmente sarà la seconda regione per quota di mercato entro la fine del 2015, secondo Frost & Sullivan
Fonte: Frost & Sullivan
Milano, Italia. 13 maggio 2015. Il mercato globale dei veicoli elettrici ha fatto degli enormi progressi, con oltre 55 modelli attualmente disponibili a livello globale. Ad oggi, oltre il 70% dei modelli sul mercato sono veicoli elettrici a batteria (BEV) e circa il 25% sono veicoli elettrici ibridi plug-in (PHEV). Tuttavia, è probabile che il numero di veicoli elettrici ibridi plug-in aumenterà nel corso dei prossimi 3-4 anni.
Il mercato assisterà a una maggiore domanda di veicoli a lungo raggio che consentono ai clienti di guidare per distanze pari o superiori a quelle consentite dai veicoli elettrici puri.
La ripartizione delle vendite del modello BMW i3 tra veicoli elettrici puri (BEV) e veicoli elettrici ad autonomia estesa (eREV) rende evidente questa tendenza.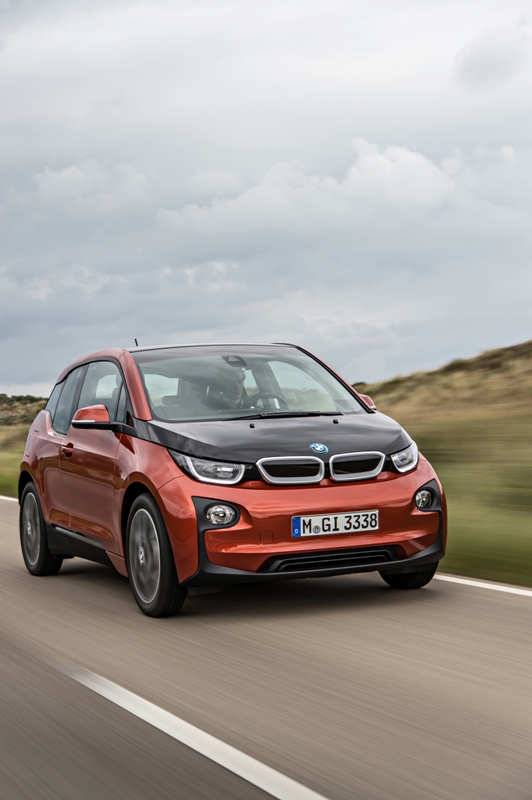 Una nuova analisi di Frost & Sullivan, intitolata "Strategic Outlook of Global Electric Vehicle Market in 2015", rileva che i veicoli elettrici hanno registrato vendite per 304.683 unità nel 2014 e stima che questa cifra raggiungerà quota 466.407 unità nel 2015. Alla fine dell'anno, il Nord America continuerà ad essere in testa con una quota di mercato del 36%, seguito da Europa e Cina con una quota del 27 e 24 per cento, rispettivamente. Lo studio riguarda PHEV, BEV, veicoli elettrici di quartiere ed eREV.
Per accedere gratuitamente a maggiori informazioni su questa ricerca, potete visitare: http://corpcom.frost.com/forms/EU_PR_AZanchi_MAD6-18_21Apr15.
"I più importanti produttori di veicoli elettrici, tra cui BMW, Tesla e Daimler, prevedono di beneficiare degli incentivi e dei sussidi in Cina e, di conseguenza, hanno ideato strategie di crescita per affermarsi nel mercato" – afferma Prajyot Sathe, analista di Frost & Sullivan. "Tuttavia, in seguito alla diminuzione annuale degli incentivi del 5% in Cina, alcuni produttori stanno cercando di offrire tecnologie alternative, come i veicoli a celle a combustibile, in modo da qualificarsi per gli incentivi".
Sebbene il mercato dei veicoli elettrici stia crescendo in tutte le regioni, le vendite complessive non hanno raggiunto le aspettative dei produttori di automobili. Le case automobilistiche in Europa e Nord America non sono riuscite a raggiungere i propri target di vendite principalmente a causa della riluttanza degli utenti finali ad adottare le nuove tecnologie, dei lunghi tempi di ricarica dei veicoli e della mancanza di consapevolezza sui benefici dei veicoli elettrici.
Mentre le vendite nel mercato statunitense dei veicoli elettrici sono aumentate del 30% rispetto al 2013, il numero di veicoli elettrici e di veicoli elettrici ibridi plug-in si è assestato su circa 162.000 unità – ben lungi dall'obiettivo di un milione di unità fissato per il 2015. Come parte della strategia per espandere le vendite, le case automobilistiche stanno cercando di raddoppiare la densità di energia delle batterie agli ioni di litio per migliorare l'autonomia dei veicoli elettrici.
"Per incrementare ulteriormente le vendite, le case automobilistiche si stanno focalizzando sul miglioramento dell'accessibilità, creando reti di ricarica dei veicoli elettrici attraverso partnership strategiche" – osserva Sathe. "Tesla, tuttavia, sta costruendo la propria rete di super-ricarica e ha già oltre 120 stazioni negli Stati Uniti, 75 in Europa e 25 in Asia, ma si prevede che le installazioni raddoppieranno entro la fine di quest'anno".
I modelli di business per le infrastrutture di ricarica per veicoli elettrici sono solo una delle attuali tendenze nell'ambito automobilistico e della mobilità che verranno discusse nel corso dell'evento annuale di Frost & Sullivan, "Intelligent Mobility: Future Business Models in Connected and Automated Mobility", che si terrà presso la Camera dei Lord e il Royal Garden Hotel a Londra l'1 ed il 2 luglio 2015.
no images were found

.