Fonte: Daimler AG
Stoccarda e Kamenz, Germania. 2 Giugno 2016. Daimler AG sta continuando ad espandere la propria rete di competenze nel campo delle applicazioni delle batterie agli ioni di litio. All'interno di questa innovativa linea di business, la neo costituita Mercedes-Benz Energy GmbH sta assumendo lo sviluppo e la vendita globale di marchio Mercedes-Benz per quanto riguarda l'accumulo di energia stazionaria con effetto immediato. Così, Daimler si sta concentrando ancora di più
sul mercato in crescita delle batterie stazionarie. La produzione dei sistemi resta la competenza principale di altre società interamente controllata da Daimler, Deutsche Accumotive GmbH & Co. KG.
"Questo ci consente ora di rispondere con ancora maggiore flessibilità alle esigenze dei nostri clienti," ha dichiarato Harald Kröger, responsabile dello sviluppo Electrics / Elettronica ed E-Drive a Daimler AG.
Con la crescente elettrificazione dell'automobile, la domanda per le batterie agli ioni di litio è in costante aumento. Ampliando questa linea di business per includere le applicazioni private ed industriale fisse, Daimler AG con la sua consociata interamente controllata Deutsche Accumotive GmbH & Co. KG ha già aperto prospettive ulteriori di crescita lo scorso anno. La consegna di soluzioni di storage interne per il mercato tedesco è iniziata nel mese di aprile. Il lavoro è stato inoltre avviato in merito all'istituzione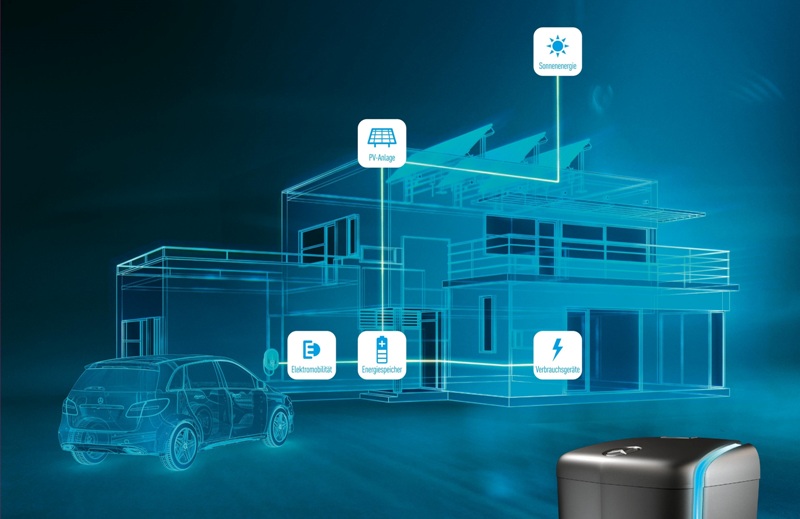 dei primi progetti industriali su larga scala nel settore dell'energia primaria. Con l'istituzione di Mercedes-Benz Energy GmbH con sede a Kamenz, nella Sassonia, nell'azienda è ora in corso un altro passo verso l'espansione del business di stoccaggio stazionario. L'espansione internazionale e la collaborazione con altri partner sono particolarmente elevati ed all'ordine del giorno.
Maggiore flessibilità grazie alla maggiore attenzione
Mercedes-Benz Energy si basa su una stretta collaborazione con le sue società collegate. ACCUmotive produrrà entrambi i sistemi di accumulo stazionari e automobilistico. Lo sviluppo, la vendita e l'installazione di applicazioni stazionarie sono sotto la responsabilità di Mercedes-Benz Energy. La partnership promette una più rapida crescita per entrambe le linee di business.
Stabilire un'entità separata offre una maggiore flessibilità per l'attività di stoccaggio stazionario. Ciò è particolarmente vantaggioso quando viene a contatto con i clienti, poiché la base di clienti per soluzioni di immagazzinamento dell'energia Mercedes-Benz è molto diversa rispetto alla divisione automotive. Si va dai nuclei domestici fino alla grande industria.
"La nuova attenzione ci permette di reagire con ancora maggiore flessibilità alle esigenze dei nostri clienti, e di ampliare il nostro portafoglio di prodotti, se necessario", ha dichiarato Kröger.
Consente inoltre ad ACCUmotive di concentrarsi sullo sviluppo di applicazioni automotive.
"Con Accumotive, abbiamo costruito una straordinaria esperienza nel campo dei sistemi di batterie ad alta efficienza. I loro prodotti sono già in uso in una vasta gamma dei nostri modelli di veicoli. ACCUmotive sarà successivamente fornitrice di tutta la nostra serie di modelli dal 2017," ha detto Mr. Kröger.
Centro per sistemi di batterie ad alta efficienza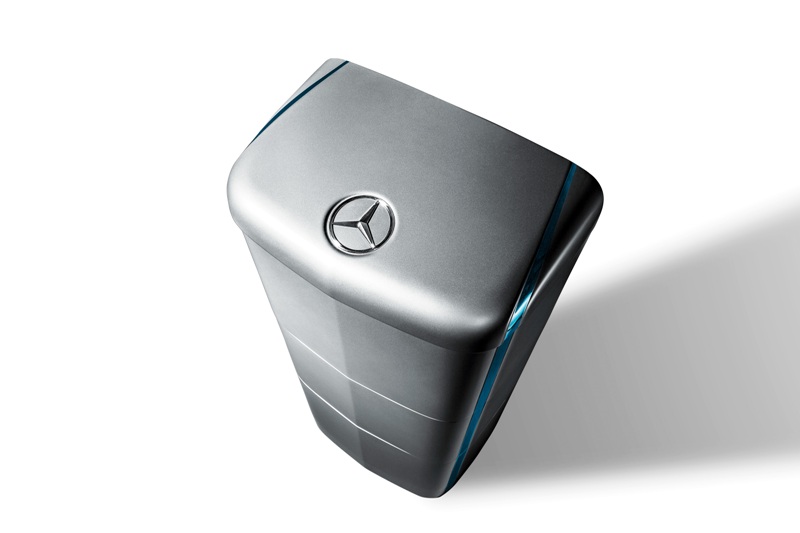 Dopo il recente annuncio del raddoppio della superficie di produzione con un investimento di 500 milioni di euro, l'impianto di batteria di Daimler AG a Kamenz viene ora ulteriormente rafforzato. Oltre agli impianti di produzione di Accumotive, Mercedes-Benz Energy avrà ora anche sede in Sassonia, nel luogo che è stato aperto nel 2010. Un totale di 330 persone sono attualmente impiegati presso l'impianto di Kamenz. Mercedes-Benz Energy sta iniziando con 50 dipendenti, e vuole aumentare questa cifra a 100 entro la fine del 2016. Il piano è quello di raddoppiare la forza lavoro fino a 200 entro la fine del 2017. La gestione della società sarà assunta il 1 luglio 2016 da Marcus Thomas, che ha molti anni di esperienza nel campo dei sistemi di propulsione convenzionali ed alternativi di Daimler AG.
Rafforzare la rete di competenze attraverso partnership
Oltre ad ampliare costantemente l'impianto di Kamenz, Daimler AG sta cercando di ottenere una forte partnership all'interno del gruppo e con soggetti esterni. L'azienda lavora con partner quali il fornitore di energia Energie Baden-Württemberg (EnBW), lo specialista dell'energia solare SMA e di alcuni grossisti al fine di vendere i sistemi di storage interno in Germania. Una forte rete è già in atto nel campo delle applicazioni industriali. Una joint venture tra Daimler AG, The Mobility House AG e GETEC presto opererà nel secondo più grande impianto di stoccaggio con l'uso della batteria del mondo e commercializzerà i propri servizi sulla borsa tedesca nel settore della regolazione primaria dell'energia. I partner della joint venture ricevono anche sostegno dallo specialista di riciclaggio Remondis GmbH. Daimler AG è anche in una collaborazione a progetto con il fornitore di energia enercity (Stadtwerke Hannover AG).
Come passo successivo, Mercedes-Benz Energy GmbH inizierà anche a vendere i suoi prodotti di batterie per storage a livello internazionale. Per lo sviluppo e la vendita dei sistemi di storage, l'azienda si basa su una forte collaborazione con gli enti Mercedes-Benz in altri paesi, tra cui il think tank di Mercedes-Benz Research & Development Nord America nella Silicon Valley, in California.
Dall'auto al grid: le batterie hanno dimostrato il loro valore mille volte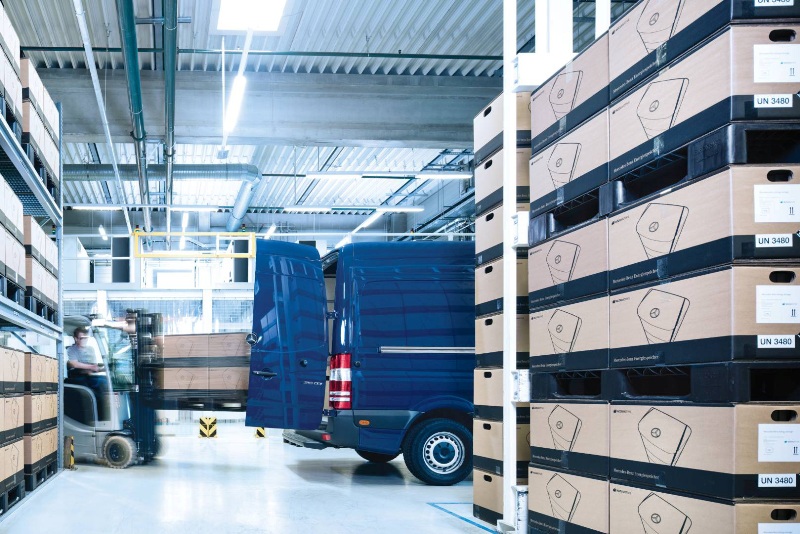 Sviluppate per l'utilizzo esigente nel veicolo, le unità di immagazzinamento di energia Mercedes-Benz soddisfano i massimi requisiti di sicurezza e qualità. Esse si basano sulla stessa tecnologia che Daimler ha già utilizzato circa 75.000 volte in veicoli elettrici e ibridi dal 2012.
"Con la fondazione di Mercedes-Benz Energy GmbH, stiamo sottolineando la nostra ambizione di essere un leader tecnologico e di mercato nel campo dei sistemi di storage ad alta efficienza", ha detto il signor Kröger. "Con la nostra combinazione unica di elevati standard di qualità e sicurezza e le economie di scala positive, stiamo sostenendo il successo della nuova era energetica contribuendo a rendere la mobilità elettrica a prezzi accessibili."
Fino a otto moduli batteria con un contenuto energetico di 2,5 kWh ciascuno possono essere combinati in un sistema di accumulo di energia con un massimo di 20 kWh. La scalabilità è molte volte superiore nel campo delle applicazioni industriali.
Mercedes-Benz Energy si presenta al SEO in Europa
Mercedes-Benz Energy GmbH e Deutsche Accumotive GmbH & Co. KG presentano i loro prodotti di accumulo dell'energia elettrica (SEE) Europa in fiera a Monaco di Baviera dal 22 giugno al 24 giugno 2016. Le società controllate hanno uno stand collettivo nel padiglione B1.530 nella più grande fiera d'Europa per le batterie ed i sistemi di immagazzinamento dell'energia.
In English
Daimler Establishes Mercedes-Benz Energy GmbH for Stationary Energy Storage
Source: Daimler AG
Stuttgart and Kamenz, Germany, 2nd June 2016. Daimler AG is continuing to expand its network of expertise in the field of lithium-ion battery applications. Within this innovative line of business, the newly established Mercedes-Benz Energy GmbH is assuming the development and global sale of Mercedes-Benz brand stationary energy storage with immediate effect. Thus, Daimler is focusing even more on the growing market for stationary batteries. The production of the systems remains the core expertise of Daimler's other wholly owned subsidiary, Deutsche ACCUMOTIVE GmbH & Co. KG.
"This now enables us to respond with even greater flexibility to our customers' requirements," said Harald Kröger, Head of Development Electrics/Electronics and E-Drive at Daimler AG.
With the growing electrification of the automobile, demand for lithium-ion batteries is constantly rising. By expanding this line of business to include stationary private and industrial applications, Daimler AGwith its wholly owned subsidiary Deutsche ACCUMOTIVE GmbH & Co. KG already opened up additional prospects for growth last year. Delivery of domestic storage solutions for the German market started in April. Work also started on setting up the first large-scale industrial projects in the field of primary regulation energy. With the establishment of Mercedes-Benz Energy GmbH based in Kamenz/Saxony, the company is now taking another step toward expanding the stationary storage business. International expansion and collaboration with further partners are particularly high on the agenda.
Greater flexibility thanks to increased focus
Mercedes-Benz Energy relies on close collaboration with its associated companies. ACCUMOTIVE will produce both the stationary and automotive storage systems. The development, sale and installation of stationary applications are the responsibility of Mercedes-Benz Energy. The partnership promises more rapid growth for both lines of business.
Establishing a separate entity provides greater flexibility for the stationary storage business. This is particularly advantageous when it comes to contact with customers, since the customer base for Mercedes-Benz energy storage solutions is very diverse in comparison to the automotive division. It ranges from private households to large-scale industry.
"The new focus allows us to react with even greater flexibility to our customers' requirements, and to expand our product portfolio as necessary," said Mr. Kröger.
It also allows ACCUMOTIVE to focus on developing automotive applications going forward.
"With ACCUMOTIVE, we have built up outstanding expertise in the field of highly efficient battery systems. Their products are already in use in a wide range of our vehicle models. ACCUMOTIVE will successively supply all of our model series from 2017," said Mr. Kröger.
Center for highly efficient battery systems
Following the recent announcement of a doubling in production floor space with an investment of EUR 500 million, Daimler AG's battery facility in Kamenz is now being reinforced further still. In addition to the production facilities of ACCUMOTIVE, Mercedes-Benz Energy will now also be based at the location in Saxony which was opened in 2010. A total of 330 people are currently employed at the Kamenz facility. Mercedes-Benz Energy is starting with 50 employees, and wants to increase this figure to 100 as soon as the end of 2016. The plan is to double the workforce again to 200 by the end of 2017. The management of the company is being assumed on 1st July 2016 by Marcus Thomas, who has many years of experience in the field of conventional and alternative drive systems at Daimler AG.
Reinforcing the network of expertise through partnerships
In addition to constantly expanding the Kamenz facility, Daimler AG is aiming to achieve strong partnerships within the group and with external parties. The company works with partners such as the energy provider Energie Baden-Württemberg (EnBW), the solar energy specialist SMA and certain wholesalers in order to sell the domestic storage systems in Germany. A strong network is also already in place in the field of industrial applications. A joint venture between Daimler AG, The Mobility House AG and GETEC will soon operate the world's largest  2nd use battery storage facility and market its services on the German primary regulation energy exchange. The partners in the joint venture are also receiving support from the recycling specialist Remondis GmbH. Daimler AG is also in a project-based partnership with the energy provider enercity (Stadtwerke Hannover AG).
As a next step, Mercedes-Benz Energy GmbH will also start selling its battery storage products at an international level. For the development and sale of the storage systems, the company relies on a strong partnership with Mercedes-Benz entities in other countries including the think tank Mercedes-Benz Research & Development North America in Silicon Valley, California.
From car to grid: Batteries have proven their worth a thousand times over
Developed for the demanding use in the vehicle, the Mercedes-Benz energy storage units meet the highest safety and quality requirements. They are based on the same technology that Daimler has already used around 75,000 times in electric and hybrid vehicles since 2012.
"By founding Mercedes-Benz Energy GmbH, we are underscoring our ambition to be a technological and market leader in the field of highly efficient storage systems," said Mr. Kröger. "With our unique combination of high standards of quality and safety and positive economies of scale, we are supporting the success of the new energy era while helping to make electromobility affordable."
Up to eight battery modules with an energy content of 2.5 kWh each can be combined into an energy storage system with up to 20 kWh. Scalability is many times greater in the field of industrial applications.
Mercedes-Benz Energy presents itself at the ees Europe
Mercedes-Benz Energy GmbH and Deutsche ACCUMOTIVE GmbH & Co. KG are presenting their products at the electrical energy storage (ees) Europe trade fair in Munich from June 22 to June 24, 2016. The subsidiaries have a joint stand in hall B1.530 at Europe's largest trade fair for batteries and energy storage systems.
no images were found

.