Continental prova la prima auto dotata di penumatici con gomma da tarassaco
La performance del WinterContact TS 850 P sarà testata nei centri di prova di Continental, il Contidrom a nord di Hannover e ad Arvidsjaur in Svezia
Continental ha raccolto tutte le informazioni sui passaggi fondamentali di questo pioneristico progetto di ricerca sul sito http://www.taraxagum.com
Fonte: Continental Italia
Hannover, Germania. 3 agosto 2015. Continental raggiunge un importante traguardo del suo progetto di ricerca per l'industrializzazione della gomma da Dente di leone (tarassaco) nella produzione di pneumatici. Alla fine dello scorso anno sono stati presentati i primi test in una serie limitata, realizzati con il materiale innovativo che la compagnia ha nominato Taraxagum, derivante dal nome botanico del Dente di leone (taraxacum). La produzione del primo WinterContact TS 850 P con battistrada realizzato interamente con gomma da radici del Dente di leone fa guadagnare a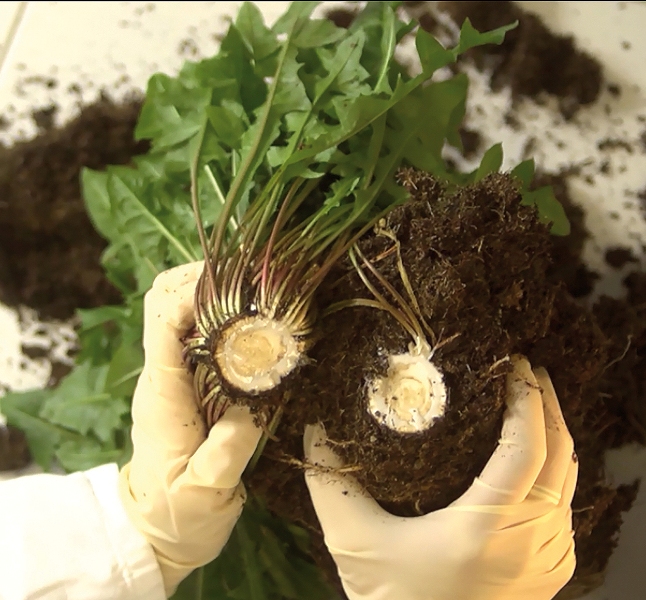 Continental un importante passo in avanti verso l'obiettivo a lungo termine della produzione più sostenibile e meno dipendente dalle materie prime tradizionali.
"Dopo molti anni di un intenso lavoro di sviluppo insieme al Fraunhofer Institute, siamo eccitati all'idea di vedere i primi pneumatici da Dente di leone sulla strada" ha confessato Nikolai Setzer, membro dell'Executive Board di Continental responsabile della divisione Tire. "Per ottenere risultati di test il più possibile affidabili abbiamo puntato su pneumatici invernali per auto, che contengono una spiccata quantità di gomma naturale. Continuiamo a perseguire l'obiettivo di sviluppare pneumatici con la gomma da Dente di leone per essere pronti a produrli in serie entro i prossimi cinque-dieci anni".
Continental ha a sua disposizione il centro prove del Contidrom a nord di Hannover per test estensivi in condizioni estive. Ciononostante, i primi pneumatici invernali per auto con la gomma da Dente di leone saranno testati al centro di prova di Arvidsjaur in Svezia, dove la compagnia abitualmente testa le prestazioni dei suoi prodotti in condizioni prettamente invernali tra dicembre e aprile.
"Il processo di sviluppo del Taraxagum finora è stato molto promettente e intendiamo portare avanti il processo di industrializzazione insieme ai nostri partner" ha aggiunto Andreas Topp, responsabile Material and Process Development and Industrialization per penumatici in Continental. "Siamo certi che i risultati raggiunti con i test confermeranno le previsioni e che riusciremo ad ottenere i nostri obiettivi di prestazioni".
Quale risultato della ricerca estensiva condotta con il Fraunhofer Institute di biologia molecolare ed ecologia applicata (IME), il Julius Kühn Institute e la compagnia di selezione delle piante Aeskulap, negli ultimi cinque anni sono stati fatti ottimi progressi verso la coltivazione ad alto rendimento di una specie molto robusta di Dente di leone russo.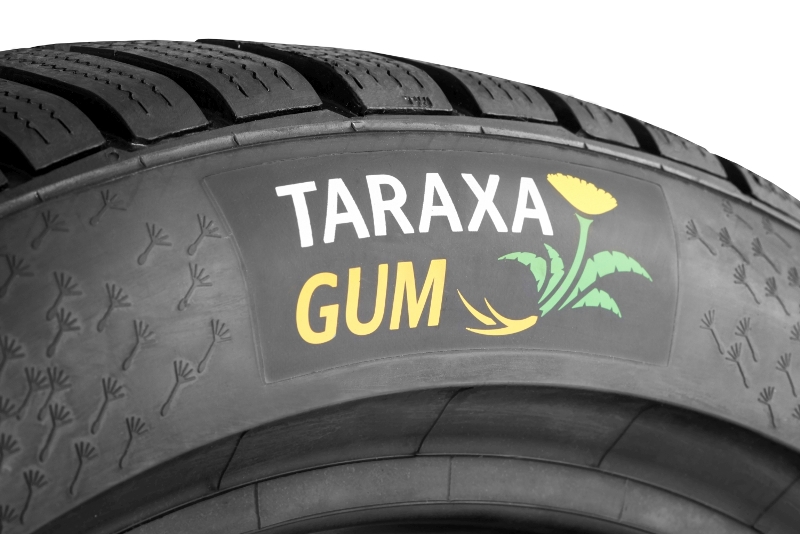 L'obiettivo a lungo termine del progetto di ricerca è di individuare una valida risposta dal punto di vista ecologico, economico e sociale, alla crescente domanda di gomma naturale. Questo allenterebbe la pressione sulle piantagioni di alberi di gomma tradizionali ai tropici. Lo scopo è altresì quello di ridurre la dipendenza dalla gomma naturale che può essere soggetta a significative fluttuazioni di prezzo sulle borse merci. Poter coltivare il Dente di leone in terre attualmente inutilizzate in regioni temperate europee – e quindi vicine agli impianti di produzione di Continental – consentirebbe di ridurre in maniera significativa i costi logistici e il loro conseguente impatto, in termini di m movimentazioni e trasporti, sull'ambiente.
La gomma realizzata dal Dente di leone, chiamata Taraxagum, ottenuta dalle radici della pianta russa viene sviluppata da Continental e i suoi partner quale alternativa alla tradizionale coltivazione di gomma naturale. Il progetto integrato guidato da Continental include anche progetti finanziati in Germania dal Ministero dell'Istruzione e Ricerca, Nutrizione e Agricoltura. Nel maggio 2014, il progetto di industrializzazione "RUBIN" lanciato da Continental è stato gratificato con il GreenTec Award, un premio legato all'ambiente e al business, per la categoria automotive. Continental ha presentato di recente il case study "Pneumatici del futuro – Sviluppiamo sostenibilità" sugli obiettivi attuali, trend e successi nello sviluppo del pneumatico.
Come sintesi di tutte le informazioni raccolte sinora su questo argomento, lo studio può essere visualizzato sul sito: www.taraxagum.com
no images were found