Leaf, il veicolo elettrico più venduto al mondo festeggia cinque anni di produzione e 200 mila vendite
Fonte: Nissan
Yokohama, Giappone. 9 Dicembre 2015. Nissan festeggia i cinque anni della LEAF, il veicolo 100% elettrico più venduto al mondo. Dopo aver rivoluzionato le performance, la funzionalità e la percezione del pubblico nei confronti delle auto elettriche, sin dal suo lancio nel 2010, Nissan ha consolidato la sua posizione come leader indiscusso nei veicoli elettrici.
Cinque anni di successi rivoluzionari
La LEAF è innovativa e all'avanguardia oggi come cinque anni fa. Nessun altro produttore ha realizzato così tanti veicoli elettrici o percorso così tanti chilometri a zero emissioni. I clienti LEAF sono prossimi a superare i due miliardi di chilometri, l'equivalente della distanza andata e ritorno tra la Terra e la Luna per 2.600 volte. Questa straordinaria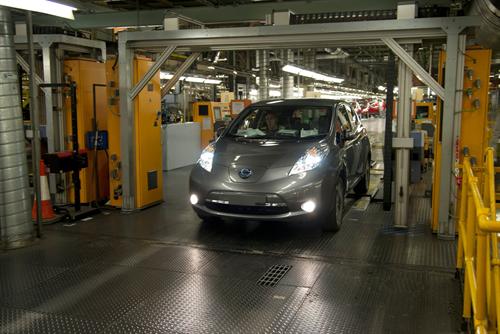 impresa ha contribuito ad evitare l'immissione di 328.482 tonnellate di CO2 nell'aria, secondo l'ipotesi calcolata su un volume di vendite in 5 anni.
A Gennaio Nissan consegnerà la LEAF numero 200.000 confermandosi ufficialmente come il veicolo elettrico più diffuso e più apprezzato al mondo. Stati Uniti, Giappone e Europa rappresentano il 90% del totale delle vendite con 180.000 LEAF: in testa gli Stati Uniti con più di 90.000 unità, seguiti dal Giappone (50.000) e dall'Europa (40.000).
Nissan LEAF, fin dal primo lancio, è stata celebrata continuamente in tutto il mondo, vincendo più di 92 premi, è stata nominata auto dell'anno in Giappone e in Europa, oltre ad aver vinto il prestigioso premio di World Car of the Year.
L'eredità storica di Nissan nei veicoli elettrici risale a 68 anni fa, con Tama Electric Vehicle. Nissan si è dedicata alla ricerca e alla produzione delle batterie per i veicoli elettrici con un'evoluzione dallo zinco e nichel idruro fino agli ioni di litio. Ha progettato e prodotto la prima batteria agli ioni di litio per veicoli elettrici nel 1996 chiamata Prairie Joy EV. Tutto questo ha dato all'azienda grande conoscenza e competenza e un grande vantaggio nei confronti dei competitors sul mercato, fino ad arrivare alla Nissan LEAF di oggi, il più ampio programma di veicoli elettrici nella storia dell'automotive.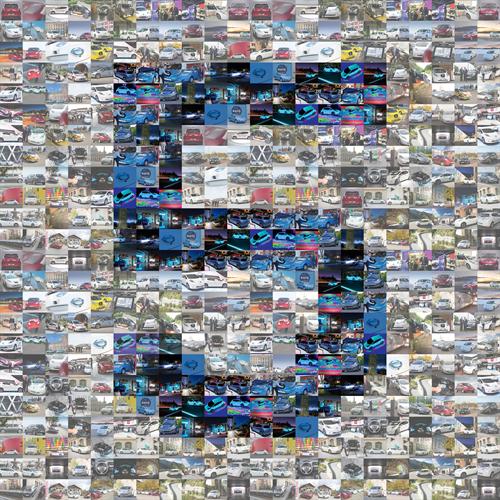 Nissan ha investito più di 4 miliardi di dollari nei progetti dedicati ai veicoli elettrici, con piani importanti per ulteriori sviluppi in linea con la domanda crescente di veicoli più puliti, efficienti ed accessibili.
La competenza ingegneristica e degli investimenti di Nissan si estendono oltre la LEAF, infatti ci sono quasi 10.000 colonnine di ricarica rapida CHAdeMo disponibili in tutto il mondo. Queste colonnine ricaricano la LEAF in soli 30 minuti da 0 all'80%. Il Giappone sta assumendo il ruolo guida nello sviluppo dell'infrastruttura con 6.000 colonnine di ricarica rapida nel paese, diventando la rete più grande al mondo.
Costruire un nuovo futuro elettrico – I prossimi cinque anni
La nuova Nissan LEAF da 250km, i cui ordini sono stati aperti per la prima volta a Novembre 2015 negli Stati Uniti, è equipaggiata con una nuova batteria da 30kWh che estende l'autonomia di oltre il 20% e le prime consegne sono stimate a Dicembre 2015 in Giappone e in Europa da Gennaio 2016.
La diffusione dei veicoli elettrici è in continua crescita e Nissan crede che questa tendenza verso veicoli più puliti, più efficienti e a zero emissioni porterà a una migliore qualità dell'aria e alla riduzione dell'inquinamento acustico.
Il Presidente e CEO di Nissan Carlos Ghosn ha dichiarato:
"La tecnologia elettrica continuerà ad essere strategica nello sviluppo dei prodotti Nissan. Con  l'utilizzo delle tecnologie pionieristiche e di altre innovazioni, Nissan sta completando il proprio percorso verso un trasporto a zero emissioni. Attraverso le tecnologie che stiamo implementando, la mobilità sta diventando più sicura, più pulita, più connessa e più emozionante. Questo è il potere dell'innovazione. Ed è quello che ti aspetti da Nissan".
Nissan velocizzerà l'implementazione delle tecnologie per costruire una società a zero emissioni, con lo sviluppo e la diffusione dei veicoli elettrici e delle innovazioni ad essi collegate.
no images were found

.