di Stephen Edelstein
Fonte: GreenCarReports
14 Ottobre 2016. L'Audi e-tron, una versione completamente elettrica della supercar Audi R8 della casa automobilistica tedesca non c'è più.
Meno di due anni da quando l'Audi R8 e-tron è stata presentata al Salone di Ginevra 2015, Audi progetta di smettere di costruire la macchina.
Così si conclude una delle più lunghe e più contorte storie di sviluppo di ogni nuova vettura nella memoria recente.
Durante la sua breve produzione, Audi ha costruito meno di 100 esemplari della R8 e-Tron elettrica, secondo Car and Driver.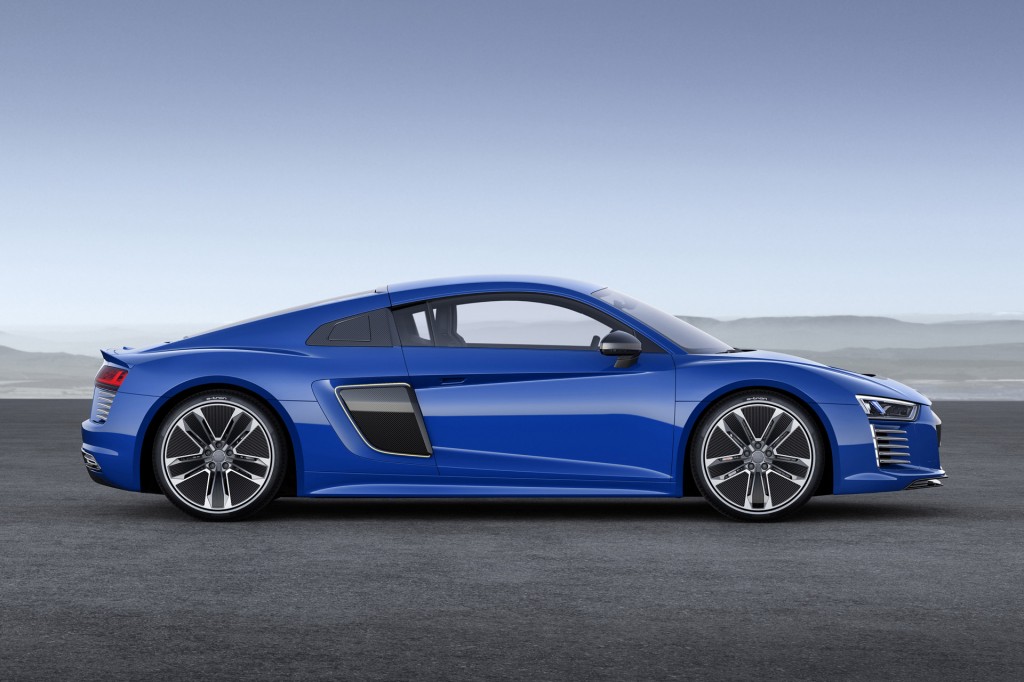 La R8 e-tron è sempre stata destinata ad essere un modello di limitato volume, con le auto costruite su ordinazione a richiesta del cliente e le vendite limitate in Europa.
Ma Audi difficilmente ha modificato il suo modo per invogliare i clienti a ordinare la supercar elettrica.
Non è mai stata pubblicata la documentazione delle vendita della R8 e-tron, né ha elencato l'auto sul suo configuratore online, secondo Car and Driver.
Il prezzo era anche astronomico di 1 milione di euro (1,1 milioni di dollari), ha riferito la rivista.
Con un volume estremamente limitato e un prezzo molto alto, la R8 e-tron un po' somigliava al Mercedes-Benz SLS AMG Electric Drive.
Quella macchina è andata in vendita nel 2013, per breve tempo, al prezzo di quasi 400 mila dollari. Entrambe le vetture costano molte volte di più rispetto le loro rispettive versioni a benzina e non sono mai state vendute in grandi numeri.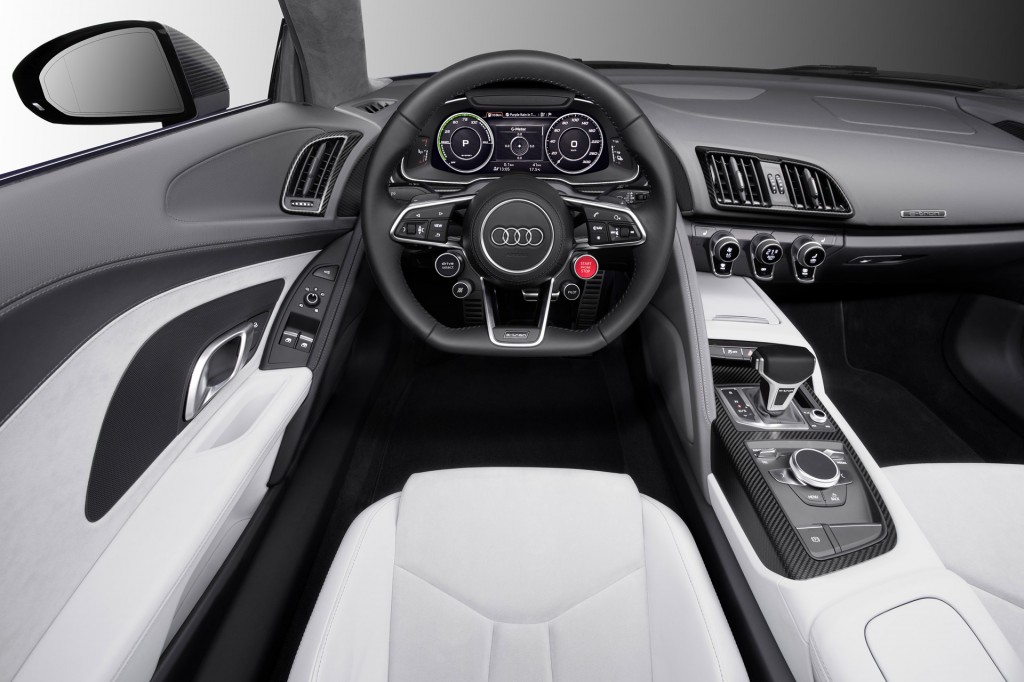 La versione di serie della R8 e-tron è in realtà la seconda versione, basata sulla seconda generazione R8 che è stata introdotta lo scorso anno.
E' seguita dopo molteplici concept car e prototipi sulla base della prima generazione R8, tutto come parte di un ciclo di sviluppo fino alla presentazione del concept di e-tron originale al Salone di Francoforte del 2009.
Così come il passaggio alla piattaforma di seconda generazione, la versione di produzione della R8 completamente elettrica ha cambiato la configurazione a quattro ruote motrici e quattro motori dei prototipi per una coppia di motori elettrici montati sull'asse posteriore.
Ciò ha reso la e-tron l'unica variante R8 con trazione posteriore, piuttosto che a trazione integrale.
La versione di produzione erogava 339 chilowatt (455 cavalli) e 679 libbra-piedi di coppia.
Audi ha citato un'accelerazione da 0 a 60 mph di 3,9 secondi e una velocità massima di 131 mph (210 km/h) e 155 mph (249 km/h).
Essa ha anche sostenuto un'autonomia di 280 miglia (450 km) dal pacco batterie agli ioni di litio da 92 kWh, anche se misurata sul ciclo di prova europeo notoriamente ottimista.
La prossima auto elettrica di Audi probabilmente avrà un impatto maggiore rispetto alla R8 e-tron.
Si tratta di un SUV completamente elettrico basato sul concept di e-tron quattro dal Salone di Francoforte 2015.
Più o meno un concorrente della Tesla Model X, la prima auto elettrica Audi ad alto volume di vendite che forse potrebbe essere chiamata Q6 e-tron ed è previsto per andare in produzione nel 2018.
Sarà il primo di un numero crescente di auto elettriche di fascia alta lusso tedesche non solo da Audi, ma anche da BMW e Mercedes-Benz.
no images were found

.