Acquirenti di Mitsubishi Outlander PHEV in gara contro la scadenza
Gli acquirenti del SUV ibrido fanno a gara per l'acquisto prima della scadenza degli incentivi offerti da Car Grant
Fonte: Mitsubishi Motors UK
Cirencester, Gran Bretagna. 20 Gennaio 2016. L'annuncio che gli incentivi all'auto plug-in si ridurrà da £ 5000 a £ 2500 per i veicoli plug-in ibridi acquistati dopo il 1° Marzo 2016 ha portato una ventata di interesse per la Mitsubishi Outlander PHEV da acquirenti che cercano di battere la scadenza.
Lo schema di sovvenzioni del governo per le auto plug-in prevede un periodo di consegna di nove mesi, che è stato introdotto per diverso tempo dalle case automobilistiche. Questo significa che i veicoli ordinati entro la fine di febbraio 2016 potranno ancora qualificarsi per avere gli incentivi pieni di £ 5.000 destinati alle auto plug-in, anche se non vengono consegnati e pagati fino a novembre 2016.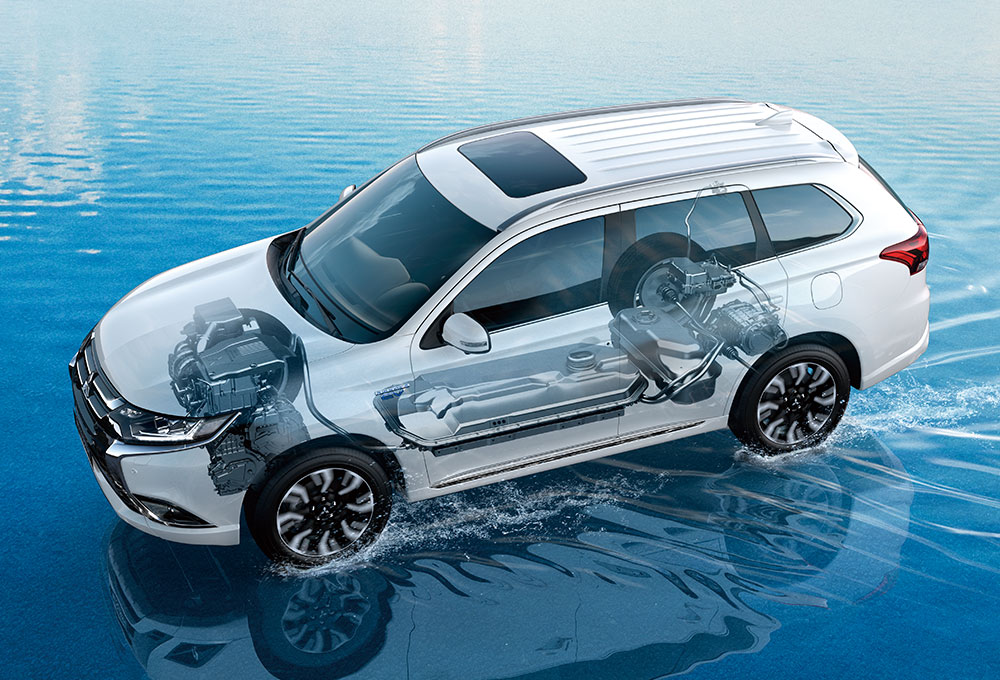 Toby Marshall, Direttore Vendite e Marketing, ha dichiarato:
"Stiamo avendo molte più richieste di informazioni del solito, gli acquirenti sono alla ricerca di ordinare la loro Outlander PHEV prima della riduzione degli incentivi. I concessionari stanno segnalando un enorme aumento di interesse ed il traffico nel sito web è più alto che mai".
La sovvenzione alle auto plug-in è stata istituita nel 2011 e ha fornito un contributo (fino a un massimo di £ 5000) sul prezzo di acquisto di un veicolo a ultra-basse emissioni. Circa 50 mila persone hanno già beneficiato della sovvenzione. Ora è sostenuta da un nuovo pacchetto di £ 400 milioni che mira a triplicare il numero di veicoli a ultra-basse emissioni sulle strade della Gran Bretagna. La sovvenzione ora continuerà almeno fino alla fine di Marzo 2018.
La Mitsubishi Outlander PHEV guida ancora il mercato come vettura plug-in preferita nel Regno Unito. Ha raggiunto 16.000 vendite dal momento del lancio e attualmente rappresenta circa la metà di tutte le domande di sovvenzione di auto plug-in. Il SUV 4×4 combina un'autonomia in modo completamente elettrico fino a 32.5 miglia che accomoda facilmente medie distanze di guida giornaliere, con un motore a benzina 2,0 litr efficiente per fornire un'autonomia di guida combinata senza ansia di oltre 500 miglia.
In English
Mitsubishi Outlander PHEV buyers race to beat plug-in Car Grant deadline
Source: Mitsubishi Motors UK
Cirencester, UK. January 20th, 2016. The announcement that the plug-in car grant will reduce from £5000 to £2500 for plug-in hybrid vehicles bought after 1 March, 2016 has brought a wave of interest in the Mitsubishi Outlander PHEV from buyers looking to beat the deadline.
The Government's plug-in car grant scheme allows for a nine-month delivery period, which was introduced to allow for car companies' different lead times. This means vehicles ordered before the end of February 2016 will still qualify for the full £5000 plug-in car grant, even if they are not delivered and paid for until November 2016.
Toby Marshall, Sales and Marketing Director said: 'We are having many more enquires than usual, as buyers are looking to order their Outlander PHEV before the grant reduces. Dealers are reporting a huge increase in interest and website traffic is higher than ever '.
The plug-in car grant was established in 2011, and has provided a subsidy (up to a maximum of £5000) towards the purchase price of an ultra-low emission vehicle. Some 50,000 people have already benefited from the grant. It is now backed by a new £400 million package that aims to treble the number of ultra-low emission vehicles on Britain's roads. The grant will now continue until at least the end of March 2018.
The Mitsubishi Outlander PHEV still leads the market as the UK's favourite plug-in vehicle. It has achieved 16,000 sales from launch and currently accounts for around half of all plug-in car grant applications. The 4×4 SUV combines an all-electric range of up to 32.5 miles that easily accommodates average daily driving distances, with an efficient 2.0 litre petrol engine to deliver an anxiety-free combined driving range in excess of 500 miles.
no images were found

.