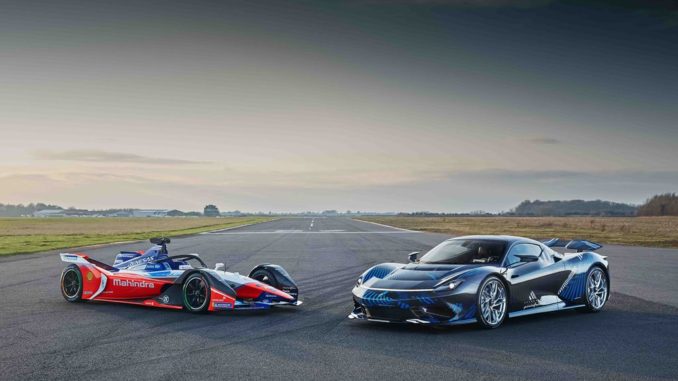 Mahindra Racing and Automobili Pininfarina strengthened a partnership to develop new technologies aimed at advancing the world of high-performance electric mobility.
The two companies will collaborate on the transfer of motorsport principles and technologies from the race track to the road, in order for Automobili Pininfarina to produce the most sustainable and luxurious electric vehicles in the world.
Automobili Pininfarina, owned by Mahindra and Mahindra, was officially launched in April 2018 at the Rome E-Prix, laying down the foundations of the link between the world's premiere single-seater electric racing series and the world's newest luxury electric car company. Automobili Pininfarina, which has European bases in Italy and Germany, laid out its plans to develop a sustainable luxury car range starting with the limited-edition Battista pure-electric hypercar.
The sharing of technology between the two companies will cover programmes and components including simulation and energy use, composites, the powertrain and cooling systems. They will also be sharing resources in areas including wind tunnel work, suppliers and personnel, including the Mahindra Racing Formula E race drivers. This is in addition to the work already being done by former driver Nick Heidfeld, who is now the Development Driver with Automobili Pininfarina.
Source: Mahindra Racing