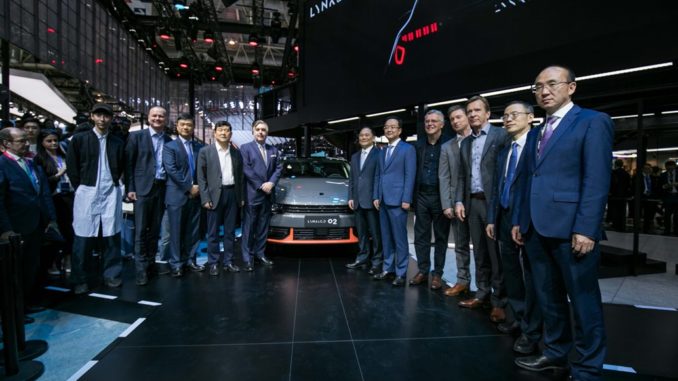 Lynk & Co, il marchio di mobilità globale connesso e condivisibile, rivela la sua "Strategia Duo-Star" al 15esimo Salone Internazionale di Pechino con l'esordio in produzione del secondo SUV nella sua gamma, lo 02.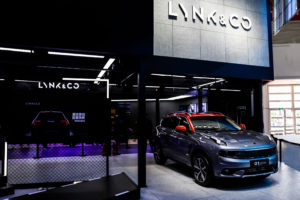 Il vicepresidente senior di Lynk & Co, Alain Visser, ha dichiarato:
Stiamo avviando una strategia di lancio mirata a introdurre due SUV differenziati per soddisfare le diverse esigenze dei clienti urbani di tutto il mondo. Mentre il nostro 01 è un SUV di medie dimensioni premium con connettività di classe mondiale, condivisibilità e usabilità al suo interno. Il 02 è più avventuroso e sportivo con una maggiore attenzione al guidatore. È più piccolo del 01, e in Europa lo descriveremo più come un "crossover" per i consumatori che cercano ancora più individualità con stile audace e sicuro e caratteristiche di guida. Il nostro obiettivo è quello di avere un grande impatto, a livello globale, sul mercato SUV mainstream con questi due nuovi straordinari veicoli .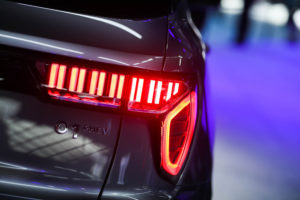 Andreas Nilsson, Lynk & Co Head of Design, descrive così lo 02:
Sportivo, avventuroso, dinamico, audace, sicuro di sé e divertente, lo 02 si colloca al centro assoluto del nostro marchio. Un passo più corto, un'altezza di marcia e un baricentro più basso abbinati a combinazioni di colori bicolore e superfici più morbide e voluttuose, fianchi muscolosi e passaruota – conferiscono a 02 una posizione solida e sicura con carattere agile e sportivo. Immediatamente identificabile come membro della famiglia Lynk & Co, è anche unico all'interno e all'esterno. 02 è uno sguardo davvero notevole nella nostra line-up.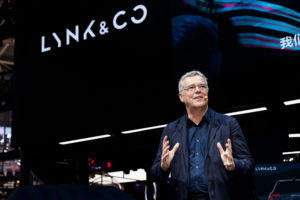 All'evento di rivelazione globale 02 ad Amsterdam il mese scorso, è stata lanciata una nuova collaborazione di moda e homewear con Tictail, il mercato online che ospita i più grandi designer emergenti del mondo. Intitolata The City Dweller Series, questa collezione sarà lanciata a fine estate e sarà disponibile come serie di lancio limitata esclusivamente attraverso il leader dello shopping sociale globale.
A Pechino, in seguito a una collaborazione iniziale per la Shanghai Fashion Week, è stata confermata una nuova partnership con il designer cinese JINNNN. Queste due collaborazioni con Tictail e JINNNN
incarnano la promessa di Lynk & Co di offrire "non solo la macchina". Il prodotto della collaborazione JINNN è una serie di prodotti cross-industry che seguono la filosofia del design megacity che include abbigliamento e accessori di moda con le caratteristiche di design integrate di Lynk & Co, come i fari posteriori "energy cube" e le immagini urbane.
La produzione di Lynk & Co 02 per la Cina è iniziata nello stabilimento di Zhangjiakou, nella provincia di Hebei, nel nord della Cina, con vendite da metà giugno 2018.