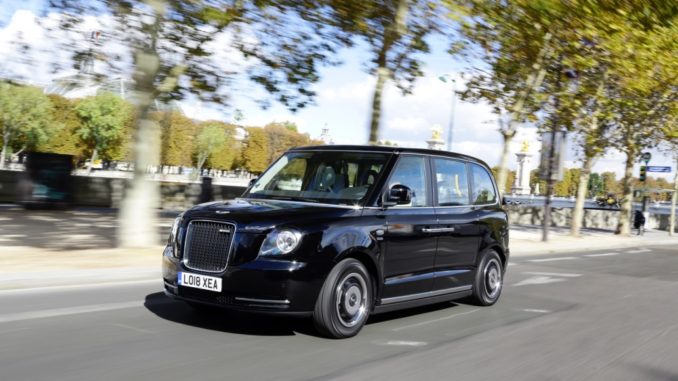 The world's most advanced electric taxi TX eCity by LEVC, has now been approved by Parisian authorities and will legally be able to be used as a working taxi in the City.
This news comes many months ahead of the vehicle's intended launch into the City and underlines the ongoing international interest in LEVC's flagship commercial vehicle.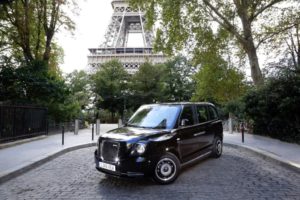 With almost 600 TX cabs now on the streets of London, the vehicle is already contributing to the Capital's air quality, whilst offering drivers and passengers alike a notably superior ride as well as greater comfort and connectivity. Added to this, drivers are reporting fuel savings of more than £100 a week. Similar benefits would be expected to be replicated in Paris.
The Paris launch is currently tabled for the first half of next year, with a launch date to be confirmed once negotiations with the favoured importer have been completed. This means that Paris will soon join Amsterdam, Berlin, Hamburg and Oslo in seeing this electric taxi on its streets.
With air pollution killing around 48,000 people in France every year, and growing levels of smog in Paris itself, the TX has come at a vital time.
Under Mayor Hidalgo, Paris has taken an aggressive stance towards conventional petrol and diesel vehicles with pre-2005 diesel vehicles to be banned next year, and all diesel vehicles to be banned by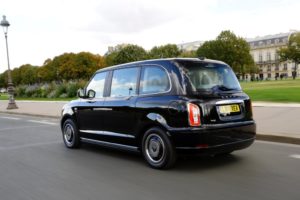 2024. These changes will have a significant impact on Paris' 20,000 taxis, and LEVC believes it has a cost-effective solution for the City's cabbies.
Chris Gubbey, CEO of LEVC, said:
Given the air pollution difficulties facing French cities, we are very much looking forward to giving both drivers and passengers new options in Paris following a very positive reception on the streets. This truly bolsters our European position and we look forward to serving the cities of France alongside those in Norway, the Netherlands and Germany.
Claire Perry, Minister for Energy and Clean Growth, said:
The UK has led the world in cutting emissions whilst growing our economy – with clean growth driving incredible innovation and creating hundreds of thousands of high-quality jobs. Ten years on from the Climate Change Act, the first ever Green GB week is a time to build on our successes and explain the huge opportunities for business and young people of a cleaner economy. I'm delighted to see how many more businesses and organisations such as LEVC are seizing this multi-billion-pound opportunity to energize their communities to tackle the very serious threat of climate change.