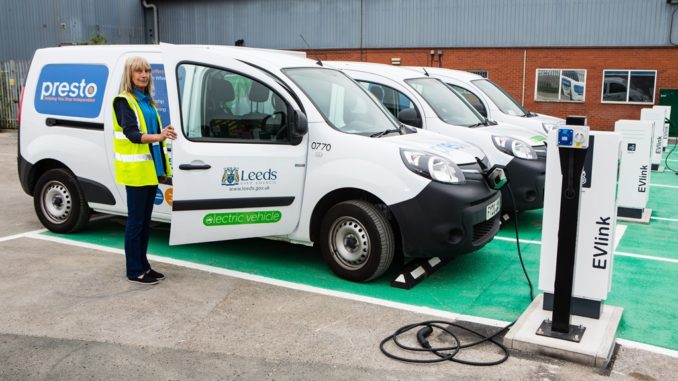 Leeds City Council gets 122 Renault Kangoo Z.E.33 chosen for its value, space and range of up to 143 miles (WLTP), giving a significant contribution to be a carbon-neutral authority by 2030.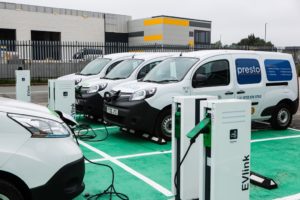 102 of them will be used in the delivery of a wide range of services across the city, including property maintenance and civil enforcement, and the remaining 20 to be made available to local businesses through its new EV Trials Scheme.
Via the innovative scheme, which Leeds City Council has launched in partnership with Highways England, West Yorkshire businesses and organisations are able to enjoy a completely free trial of electric vans, including one of 20 Renault Kangoo Z.E.33 for up to two months.
Each van will be equipped with telematics devices, which gather journey and charging data, with users receiving a tailored report highlighting the findings and the environmental and potential financial benefits that transitioning to an electric vehicle can generate for their business or organisation. The Renault Kangoo Z.E. will make up nearly half of the 50 electric vans and cars that are available to trial.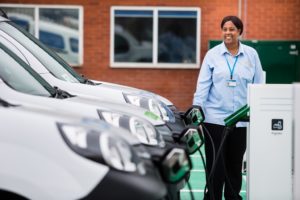 The all-electric vans replace several older, less efficient vehicles, with others being added due to the growth and scope of Leeds City Council services.
The Renault Kangoo Z.E.33. have been supplied in the popular and generously equipped Business specification. As part of the Business trim level, Leeds City Council operatives and those businesses who choose to trial one of the new vans will enjoy a host of features that are designed to aid comfort, safety, connectivity and convenience. These include pre-heating, cruise control and speed limiter, automatic headlights and windscreen wipers, Electronic Stability Control (ESC), Hill Start Assist, Bluetooth, USB socket and DAB radio. Flexible charging options include the ability to recharge 20 miles of driving range in one hour.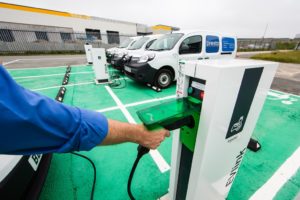 Leeds City Council will charge its new vehicles via its existing charge points and is also in the process of procuring a new charging infrastructure.
Available in three body styles (Panel Van, Maxi Panel Van and Crew Cab Van) the Renault Kangoo Z.E.33's load area stretches up to 4.6 cubic metres, depending on the model. Powered by a 44kW motor with 225Nm of torque and mated to a smooth single speed transmission it's ideal for urban and open road deliveries, helped in no small part by a potential range of up to 143 miles. The Renault Kangoo Z.E. is priced from £19,380, excluding VAT, after the Plug-in Van Grant.
More information on the Leeds City Council EV Trials Scheme can be viewed at: https://www.leeds.gov.uk/business/support-and-advice/trial-electric-vehicles-at-your-organisation
Source : Renault UK