The Chinese start-up Nio, well known by Electric Motor News through its Formula E team, launches this month in China the ES8 electric SUV that promises high performance: 480 kW (644 HP).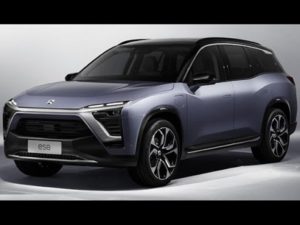 The new model has a launch price of 448.000 RMB (68.000 USD) without calculating the incentives that the Chinese government applies to electric cars. This means that it costs half of a Tesla Model X, the first direct competitor of the Nio ES8.
According to the statements of Nio's managers, the new SUV has range of 500 km when it is driven at a constant speed of 60 km/h, but according to the most realistic data of the NEDC the range would be 355 km.
The Nio ES8 is powered by two electric motors and according to the automaker reaches the speed of 100 km/h from a standstill in about 4.4 seconds.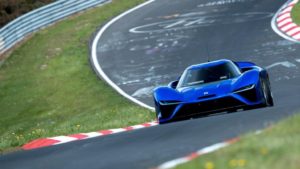 Nio already has several world records in active with the EP9 model, including one with autonomous driving that has also been applied to the SUV, with the solution called Nio Pilot with MobilEye technology, which is the same system that MobilEye was developing for Tesla before break their partnership in 2016.
The luxurious 7 seater SUV include leather seats, heads-up displays, air suspension, advanced safety features and the Nomi-a system, which according to Nio is the first IA in the world to the car.
In a version of the automaker, Nomi "offer a traveling friend to the users" who is "a fun, expressive and intuitive companion who can listen, talk and help drivers along the way".
The battery pack of the Nio ES8 has 70 kWh and it can be replaced for another package fully loaded in the 1,100 stations programmed by Nio for the exchange of the batteries of the SUV.
In addition, Nio will also offer a battery subscription to provide "upgrade services, along with quality assurance, roadside assistance, car connectivity and nationwide charging services" for 1,280 RMB ($ 200) per month.
The company was previously named NextEV and with this name the team took a races itself in the first Formula E season of 2014-2015, when it won the drivers' championship with Nelson Piquet Jr after a crazy final race of the season in London.
Last year, Nio raised $ 1 billion in funding following the launch of the supercar EP9 and last March announced their intention to launch its own autonomous car on the American market by the year 2020.