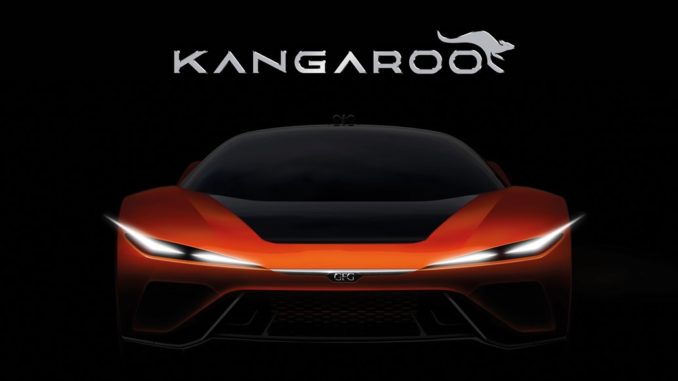 GFG Style, the company of Giorgetto e Fabrizio Giugiaro, announces that new concept car Kangaroo, will be unveiled at the upcoming 2019 Geneva Motor Show.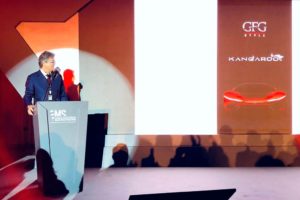 The Electric Hyper-SUV called Kangaroo is equipped with 2 seats, 4-wheel drive and 4-wheel steering, with performance 0-100 Km/h in 3.5 seconds and a top speed of over 250 Km/h. On any terrain!
The electric platform has been developed in collaboration with CH Auto and presents a carbon fiber body covering an advanced alluminium space frame.
"Currently – says Fabrizio Giugiaro, who has taken care of the styling with Giorgetto Giugiaro – we are only revealing the "eyes" of this extraordinary concept that, as in our tradition, will be completely unveiled in Geneva and drivable after the show on any terrain".
Source: GFG Style