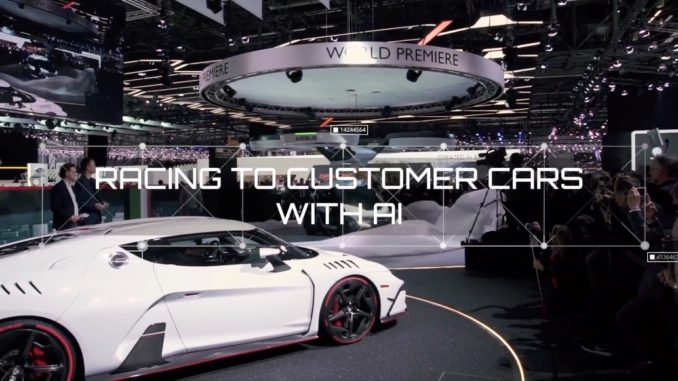 Il percorso verso la guida autonoma si arricchisce di un'importante collaborazione tra Italdesing, Roborace e Data:Lab Munich annunciata oggi.
L'accordo di collaborazione di queste aziende è mirato alla ricerca e progetto di sviluppo sul machine learning.
La collaborazione, che coinvolge esperti di data science di tutti i partner, è focalizzata sulla implementazione innovativa e rapida di algoritmi di machine learning ad alte prestazioni, dalle auto da competizione alla mobilità del futuro.
La partnership utilizzerà i veicoli completamente elettrici DevBot 2.0 di Roborace, che possono essere guidati sia da piloti in carne e ossa sia dall'intelligenza artificiale. Roborace metterà a disposizione del progetto anche il proprio software di base Autonomous Driving System (ADS) e l'esperienza tecnica, avviata alla fine dello scorso maggio.
I progetti hanno lo scopo di spingere il machine learning al limite, affinché tutti i partner possano utilizzarne i dati per sviluppare applicazioni innovative.
È incredibilmente entusiasmante poter annunciare questa collaborazione con due gruppi leader nella ricerca e nel design dell'automobile. È un esempio perfetto della filosofia Roborace "Research to Road" per il futuro del motorsport – ha dichiarato Bryn Balcombe, Roborace's Chief Strategy Officer. La ricerca all'avanguardia richiede sperimentazioni continue per spingersi verso l'ignoto e l'inesplorato. Le sfide organizzate da Roborace su circuiti chiusi spingono questi limiti, aiutando a scoprire nuovi approcci all'intelligenza artificiale e alla robotica che, alla fine, aiuteranno a creare strade più sicure.

I veicoli Roborace forniscono un ambiente altamente dinamico e sfidante per lo sviluppo del machine learning. La combinazione unica di machine learning e competizioni è fonte di ispirazione e ci permette di testare rapidamente idee radicali – ha aggiunto Dr. Marc Hilbert, Team Lead Engineering and Production Technologies, Data:Lab Munich.

Siamo particolarmente entusiasti di lavorare ad un progetto così stimolante ed avvincente che punta a esplorare scenari futuri – ha concluso Ralph Schuenemann, Head of Electrics / Electronics di Italdesign. Per me ed il mio team questa è un'occasione unica per sviluppare, testare e dimostrare le nostre competenze sul machine learning utilizzando la tecnologia che Roborace mette a disposizione. Lo stato dell'arte di sensori e setup hardware, combinato con le diverse competenze di ciascuno dei partner, assicura il miglior risultato e consente anche di mettere in pratica idee che nessuno di noi, singolarmente, ha avuto finora.
Roborace sta anche intraprendendo la propria prima stagione agonistica con più squadre scendendo in pista durante "Season Alpha", che ha visto la prima gara con veicoli a guida autonoma nella sua prima gara a Monteblanco, in Spagna.
Fonte: Italdesign