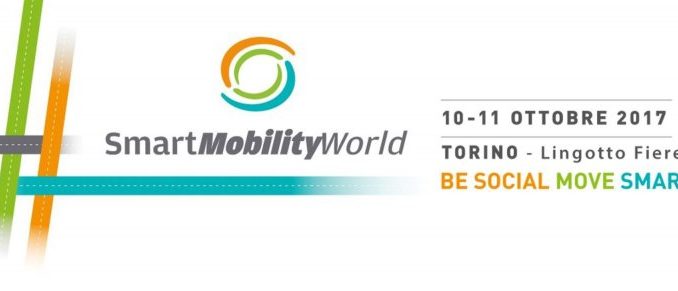 Successo annunciato per la quinta edizione di Smart Mobility Wolrd che chiude la prima giornata con un bilancio positivo per conferenze e expo. Importante anche la presenza istituzionale che evidenza ancor di più come questa manifestazione sia un'occasione di rilancio per Torino non più solo come capitale dell'automobile, ma della mobilità a tutto tondo.
La smart mobility è una tendenza irreversibile: è il messaggio della prima giornata di Smart Mobility World
Si è conclusa la prima giornata della manifestazione di punta del settore che torna a Torino per la sua quinta edizione, con il sostegno delle istituzioni e del territorio industriale e dei servizi, che hanno garantito una presenza qualificata e qualificante.
Fonte: Smart Mobility World
Torino, Italia. 10 Ottobre 2017. Il messaggio è arrivato forte e chiaro: l'intelligenza è un connotato intrinseco della mobilità. La tendenza è ormai irreversibile, che si parli di sostenibilità, di sicurezza alla guida, di logistica, di trasporti collettivi e individuali in ambito urbano.
Lo hanno ripetuto, ciascuno per il suo punto di vista, tutte le personalità di primo piano che hanno partecipato a Smat Mobility World 2017, che si è aperto stamattina a Lingotto Fiere e proseguirà per tutta la giornata di domani.
Le presenze eccellenti sono state numerose, a partire dalla sindaca Chiara Appendino che ha visitato l'esposizione soffermandosi a lungo negli stand per essere aggiornata sui progetti e le soluzioni più avanzate. Angelo Sticchi Damiani, presidente dell'Automobile Club d'Italia, ha sottolineato l'importanza delle tecnologie smart per migliorare la sicurezza sulle strade, con applicazioni come la chiamata automatica d'emergenza, che dal marzo del 2018 sarà obbligatoria su tutte le auto nuove vendute in Europa. Michele Crisci presidente di UNRAE ha sottolineato l'impegno delle Case automobilistiche per la sostenibilità, a partire dall'adozione della trazione elettrica. Maria Lapietra, assessore ai trasporti del Comune di Torino ha da parte sua ribadito il ruolo centrale che le amministrazioni locali svolgono nella diffusione della mobilità sostenibile in ambito urbano, che può essere favorita da un regime premiale per l'accesso in certe aree e sostenuta con la creazione di un rete sempre più fitta di stazioni di ricarica.
Infine, Francesco Balocco, assessore ai trasporti della Regione Piemonte ha affermato come il lavoro fatto in Piemonte con il sistema BIP possa contribuire a realizzare anche in altre realtà locali sistemi di bigliettazione elettronica aperti e interoperabili. Si auspica che il Forum della bigliettazione elettronica diventi un appuntamento periodico di confronto e scambio di esperienze a livello nazionale.
SMW prosegue domani con una seconda giornata ricca di conferenze, workshop e incontri di business a partire dalle ore 9.00 presso Lingotto Fiere.
Smart Mobility World è organizzato da Clickutility Team, GL Events Italia e Innovability ed è patrocinato da Regione Piemonte, Comune di Torino e Camera di Commercio Industria, Agricoltura e Artigianato di Torino, oltre che dalle principali associazioni di settore.
L'evento è organizzato nell'ambito di Torino Design of the City, settimana di incontri, esposizioni e workshop dedicati al design.
no images were found