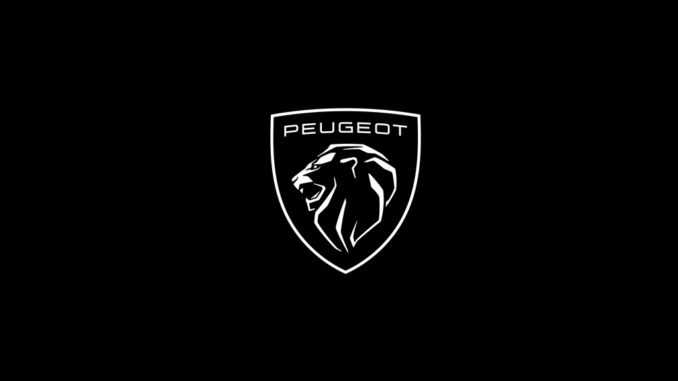 Nuova Peugeot 308 ora viene offerta anche con motorizzazione ibrida plug-in, come la 508 PSE; mentre nuovo Peugeot e-Expert è il commerciale elettrico.
Completano le news di marzo 2021 di Peugeot Italia la vittoria della 208 Rally4 al Rally del Ciocco.
Nuova Peugeot 308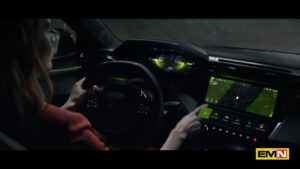 Sono state svelate le prime immagini di nuova Peugeot 308, la nuova generazione di un modello che ha una lunga storia di successi nel segmento delle berline compatte, grazie agli oltre 7 milioni di esemplari venduti nel corso degli anni e con all'attivo 42 premi internazionali, fra i quali il prestigioso "Car Of The Year" vinto dalla passata generazione nel 2014. Il nuovo design seducente trasmette una forte personalità, decisamente da alto di gamma, e porta al debutto il nuovo logo della casa del Leone. Ma non è solo design, perché le novità all'interno sono tante. La tecnologia d'avanguardia offre nuovi ed inediti sistemi di assistenza alla guida ADAS e il nuovo Peugeot i-Cockpit 3D porta al debutto l'i-Connect Advanced, un infotainment intuitivo, connesso e gestibile anche con il comando vocale "OK Peugeot". Fedele al concetto di "Power of Choice", nuova Peugeot 308 sarà disponibile con motorizzazioni Plug-in hybrid e termiche, benzina o diesel, con potenze da 110 a 225 CV.
Nuova 508 Peugeot Sport Engineered
Peugeot inaugura una nuova dimensione nel mondo delle alte prestazioni con il lancio della 508 Peugeot Sport Engineered, primo modello della Casa ad esprimere il Neo-Performance concept, high performance, low impact. Un nuovo punto di riferimento per le prestazioni bilanciato alla perfezione da un impatto ambientale bassissimo, come testimoniato dagli appena 46 grammi di co2 per chilometro. Commercializzata dal mese di maggio con carrozzeria fastback oppure SW, la nuova gran turismo della casa del Leone viene offerta con dotazioni estremamente complete e porta al debutto la tinta esclusiva grigio selenium. Il sistema ibrido Plug-in, composto da un motore benzina PureTech da 200 CV e da due motori elettrici da 110 e 113 CV per 360 CV complessivi, rende 508 Peugeot Sport Engineered l'auto più potente mai costruita dalla Casa, in grado di raggiungere una velocità massima (autolimitata) di 250 km/h e di accelerare da 0 a 100 in appena 5,2 secondi. La vocazione alla mobilità sostenibile è confermata dalla possibilità di viaggiare in modalità 100% elettrica per 42 km, ricaricando la batteria in appena 1 ora e 30 minuti.
Nuovo Peugeot e-Expert
In sintonia con le tendenze verso un trasporto commerciale leggero più sostenibile, senza limitazioni nei centri città e per consegne dell'ultimo miglio nel massimo rispetto dell'ambiente, Nuovo Peugeot e-Expert 100% elettrico è la risposta alle sfide delle mobilità green. Partendo dalla constatazione che circa l'80% dei veicoli commerciali percorre in media meno di 200 km al giorno, Peugeot e-Expert eletto Van of The Year 2021, offre la scelta tra due livelli di autonomia: 230 km con la batteria da 50 kWh oppure 330 km con quella da 75 kWh. Nell'uso cittadino, inoltre, le continue decelerazioni e frenate favoriscono il recupero di energia che viene immagazzinata, mentre sono sufficienti 30 o 45 minuti per la ricarica all'80% della batteria da colonnine in corrente continua da 100kW. Disponibile in tre lunghezze, Peugeot e-Expert ha lo stesso volume di carico delle versioni termiche e può essere equipaggiato con i più avanzati sistemi di connettività e assistenza alla guida.
Campionato Italiano Rally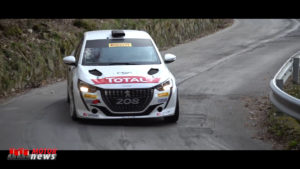 Ottimo esordio, con la vittoria al Rally del Ciocco nella categoria 2 ruote motrici, per il nuovo equipaggio ufficiale Peugeot composto da Andrea e Giuseppe Nucita. I due fratelli siciliani hanno portato al successo la nuova 208 Rally4 affermandosi in tutte le 10 prove speciali e dimostrando la validità di una vettura tecnologicamente d'avanguardia. L'impegno della Casa del Leone in questa stagione si articola su 5 gare, come sempre supportata dal team F.P.F. Sport di Fabrizio e Michele Fabbri.
Di seguito potete vedere i video…
Fonte: Peugeot Italia