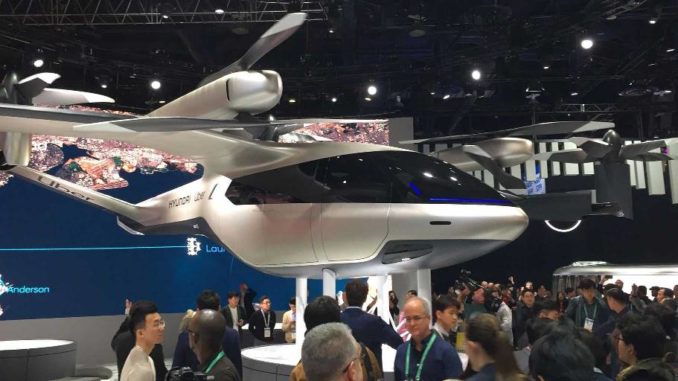 Hyundai join the General Aviation Manufacturers Association (GAMA) as and "associated member full", confirming the electric vertical takeoff and landing (eVTOL) involvement.
Hyundai displayed a design mock-up of the eVTOL aircraft that it is developing with Uber Elevate at this year's Consumer Electronics Show held in Las Vegas in January, as you can see in the Electric Motor News information at the following link (in Italian language):
Al CES di Las Vegas, Hyundai presenta la sua città del futuro
GAMA created the associate member full category in 2018 as a growing number of companies jumped into eVTOL, hybrid/electric, autonomous, and other emerging technology fields.
Hyundai has become the ninth member currently in that category, but another two dozen companies involved in such technologies have joined the association as an associate member EPIC (Electric Propulsion and Innovation Committee) category. The associate member full enables a deeper commitment to and participation in the association.
Earlier this year, Hyundai announced a partnership with Uber Elevate to develop air taxis and released its concept for an eVTOL, the all-electric S-A1 that will cruise at 180 mph at 1,000 to 2,000 feet with a range of up to 60 miles. The S-A1 is to have distributed electric propulsion, powering multiple rotors and propellers around the airframe.
It is exciting to see automotive manufacturers enter the advanced air mobility sector of the aviation industry. The innovative technologies that are coming out of this rapidly growing sector are propelling general and business aviation into the future – said GAMA president and CEO Pete Bunce.
Source: GAMA