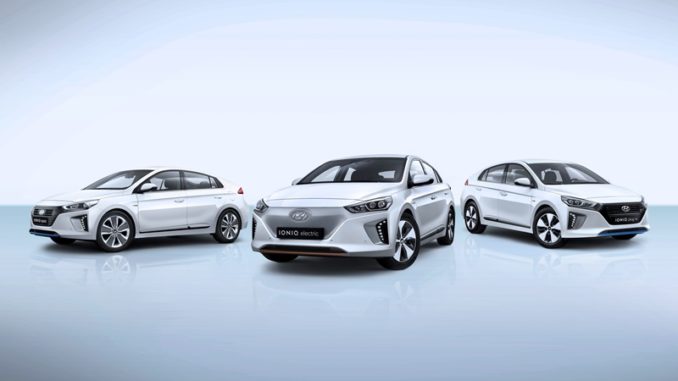 • Hyundai IONIQ si è aggiudicata il "Green Gold Award 2018" assegnato dall'Unione Italiana Giornalisti Automotive (UIGA)
• IONIQ è l'unica auto al mondo che offre tre differenti motorizzazioni a zero o basse emissioni sulla medesima carrozzeria: ibrida, elettrica e ibrida plug-in
• Lanciata un anno fa, la gamma IONIQ si è completata a maggio con la versione Plug-in Hybrid, rendendo accessibile la mobilità sostenibile a un pubblico sempre più ampio
Fonte: Hyundai Motor Company Italy
Frascati, RM. Italia 12 ottobre 2017. È Hyundai IONIQ la vincitrice del titolo "Green Gold Award 2018", assegnato dall'Unione Italiana Giornalisti Automotive (UIGA) martedì a Frascati (Roma).
Il premio rappresenta un importante riconoscimento alla triplice tecnologia sviluppata da Hyundai sulla gamma IONIQ, prima auto di serie al mondo disponibile in versione Hybrid, Electric oppure Plug-in Hybrid. IONIQ avvicina così le tre più diffuse alimentazioni alternative a un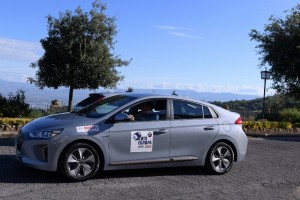 pubblico sempre più ampio – in maniera accessibile e intuitiva, senza dimenticare sicurezza e piacere di guida. Per Hyundai, IONIQ è il fiore all'occhiello che dimostra il grande impegno nel lavoro di Ricerca & Sviluppo che da anni l'azienda sta portando avanti a livello globale. Un impegno che vede Hyundai l'unico Costruttore in grado di offrire oggi la più ampia gamma di mobilità sostenibile: dalle auto ibride a quelle elettriche, fino alle auto a idrogeno (ix35 Fuel Cell).
È con queste credenziali che Hyundai ha implementato la propria strategia di e-mobility, annunciando l'introduzione di 15 nuovi modelli eco-friendly entro il 2020 a partire dalla gamma IONIQ (5 hybrid, 5 plug-in hybrid, 4 EV, 1 fuel cell) – dieci dei quali previsti anche per i mercati europei. Per allora, il 60% della gamma europea di Hyundai sarà disponibile con alimentazioni green.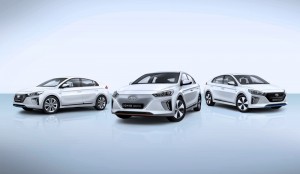 Il "Green Gold Award" di UIGA si aggiunge ai numerosi riconoscimenti guadagnati da IONIQ dal lancio: sono già 14 i premi ricevuti in Europa – compresi diversi titoli "Car of the Year" ricevuti grazie al piacere di guida garantito da IONIQ, il Red Dot Design Award 2016, e naturalmente le 5 stelle assegnate da Euro NCAP per i sistemi di sicurezza completi e di alto livello.
La gamma IONIQ è disponibile a 21.900 nella versione Hybrid grazie a un'offerta valida nel mese di ottobre, con numerosi equipaggiamenti all'avanguardia capaci di massimizzare piacere di guida e sicurezza – come Frenata Autonoma d'Emergenza, Sistema di Mantenimento della Corsia, cruise control adattivo, Climatizzatore automatico bi-zona e retrocamera posteriore – oltre al miglior "pacchetto" di servizi oggi disponibile sul mercato italiano: 5 anni di garanzia a chilometraggio illimitato a cui si aggiunge la garanzia di otto anni / 200.000 km sulle batteria ad alto voltaggio.
no images were found