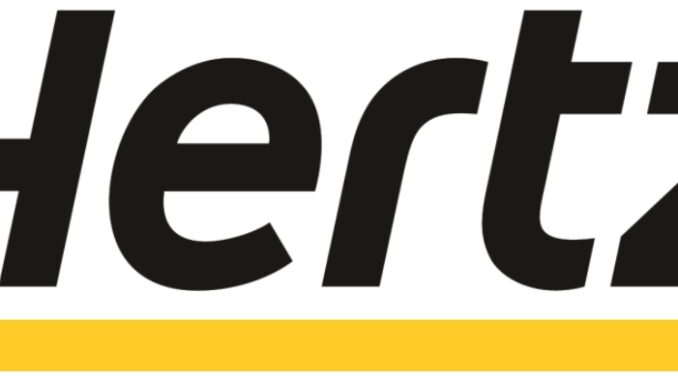 Hertz Italia ha confermato la sua presenza al World Business Forum che si terrà a Milano l'8 e 9 novembre puntando decisamente verso la mobilità elettrica.
La partnership si rinnova di anno ed è un momento importante di condivisione che quest'anno mette al centro le idee e quindi le persone, in un momento così complesso dominato da incertezza e volatilità. Il titolo The Age of the Ideas sottolinea un momento di passaggio verso un'era nuova.
Un tema di grande attualità e vicinanza al business di Hertz è senza dubbio quello della transizione verso una mobilità sempre più sostenibile che non può prescindere dall'elettrificazione. Hertz ha raccolto la sfida dell'elettrico ed è impegnata nella trasformazione della propria organizzazione per essere leader della mobilità elettrica e ancora una volta sceglie il confronto stimolante del parterre del WBF per promuovere il cambiamento, la transizione e stimolare sviluppo e crescita.
Hertz è pronta a raccogliere gli stimoli che emergeranno dagli speaker presenti e dai numerosi temi che verranno affrontati e si concentrerà proprio sull'intervento de l Professor Nathan Furr che dirige i corsi di technology strategy, digital transformation e innovazione dell'INSEAD – Institut européen d'administration des affaires e autorità in tema di trasformazione e innovazione disruptive.
Massimiliano Archiapatti, Direttore Generale e AD di Hertz in Italia ha sottolineato con entusiasmo:
I temi selezionati per il World Business Forum rinnovano ogni anno la nostra convinzione che il confronto stimolato da questo appuntamento rappresenti una fonte di preziosa ispirazione. Anche quest'anno abbiamo voluto rinnovare la nostra partnership e ci siamo riconosciuti più che mai nel driver scelto con il titolo The Age of the Ideas. Le idee sono il maggiore stimolo a immaginare il nostro futuro, noi vogliamo continuare a disegnare un futuro che incarni i nostri valori di azienda responsabile, concreta, attenta ai dettagli. Siamo convinti che possiamo fare la differenza se ci predisponiamo al centro della nuova era. Il nostro business si sta trasformando grazie agli strumenti sempre più innovativi di cui ci dotiamo e grazie ad un convinto processo di trasformazione che è in atto nella nostra organizzazione. Vogliamo essere leader della mobilità elettrica. Ci stiamo lavorando da tempo e siamo pronti ci troviamo in un momento unico che offre opportunità senza precedenti e dobbiamo essere ben sintonizzati e pronti a coglierle per questo ci siamo riconosciuti appieno nell'intervento del Professor Furr.
Il World Business Forum, organizzato ogni anno da WOBI – World of Business Ideas, è una due giorni in cui le menti più brillanti del mondo del business, e non solo, danno il loro contributo per stimolare il pensiero e l'azione di chi fa business e partecipa a questo appuntamento per trarne ispirazione. Quest'anno oltre alle 9 personalità riconosciute nel loro campo a livello mondiale che saranno presenti per trattare i temi di massima attualità oggi e in prospettiva futura, parteciperà anche José Manuel Durão Barroso, presidente della Commissione Europea dal 2004 al 2014, che per conto dell'UE ha ritirato il premio nobel per la pace nel 2012. Figura controversa ma convinto europeista potrà guidare i lavori nell'ottica della trasformazione necessaria per l'ingresso nella nuova era.
Fonte: Hertz Italia