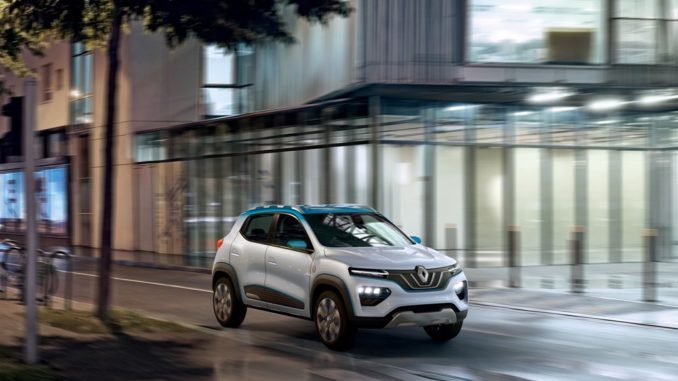 On October 1st, before the paris Auto Show, Groupe Renault Chairman and CEO Carlos Ghosn, announced two steps forward the company's electrification of its Renault range.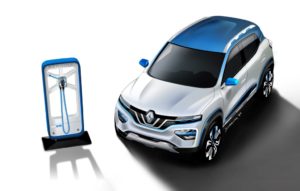 This is a part of the strategic plan Drive the Future: a new, affordable urban electric vehicle in 2019, coming first to China, and new hybrid and plug-in hybrid options on three of its popular vehicles in 2020. He also shared Renault's vision for next-generation, on-board experiences with an exciting peek at the Augmented Editorial Experience that will be shown on October 2 at the Paris Motor Show.
New Products, new markets
A pioneer and leader in 100% electric mobility, Groupe Renault unveiled showcar Renault K-ZE, a new global A-segment, SUV-inspired electric vehicle, capable of 250km/155 miles NEDC – the best autonomy in its segment. It features a seductive, sporty design with assertive lines and a muscular, compact footprint. Beyond its attractive design, Renault K-ZE is also easy to charge thanks to a double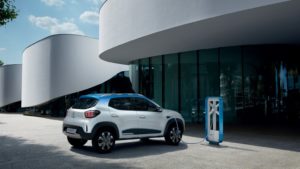 charging system compatible with domestic plugs and public infrastructures. Renault K-ZE comes with a host of equipment maximizing the experience of driving an electric vehicle such as rear parking sensors, rear view camera and a central screen with connected navigation and services.
China is the largest and fastest-growing market for electric vehicles and Renault K-ZE will therefore come first in China. It will be manufactured locally by e-GT New Energy Automotive Co, the Joint Venture with Dongfeng Motor Group and Nissan created to develop and produce competitive electric vehicles for the Chinese market.
Groupe Renault was a pioneer and is the European leader in electric vehicles. We are introducing K-ZE, an affordable, urban, SUV-inspired electric model combining the best of Groupe Renault: our leadership in EV, our expertise in affordable vehicles and in forging strong partnerships – said Carlos Ghosn, Chairman and CEO of Groupe Renault.
Renault also confirmed its plans to further electrify its range in its 2020 product refresh cycle, offering hybrid on Clio and plug-in hybrid on Mégane and Captur, giving consumers the possibility to go electric in the models they know and love. e-Tech, an innovative, 100% Renault in-house technology, enables Renault to offer hybrid versions on B and C segment models.
Premium content and reinvented onboard experiences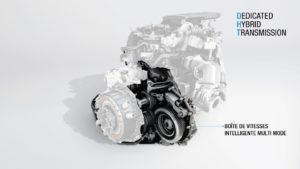 Also at tonight's press conference, Mr. Ghosn discussed how on-board experiences evolve with the advent of new mobility. As mobility continues open up new possibilities for connected and autonomous cars, users will seek for more sophisticated on-board experiences to maximize travel time – personally and professionally. Demonstrating the next step in Renault's investment stake in French media group Challenges, Mr. Ghosn revealed a new vision for the future of mobile content – an Augmented Editorial Experience (AEX). This immersive experience combining content, connectivity services, media and mobility, will turn travel time into a learning experience beyond driving and beyond the car itself.
With the advent of connected, autonomous vehicles, customers will expect more of their traveling time. Experimenting with Groupe Challenges, we imagine what tomorrow's connected, personalized mobility experience could be – Carlos Ghosn said. Access to premium content delivered through unique on-board experiences for drivers and passengers will become key differentiators.
An immersive Augmented Editorial Experience will appear on the Renault stand at the Paris Motor Show. Inside a full-size capsule, through four scenarios in a 222-degree projection, visitors will experience how their daily time spent in a car might be different, through the benefit of enhanced on-board experiences and premium, adaptive, personalized content developed by Groupe Challenges.
The AEX capsule sits alongside a new Renault luxury concept car, which is an electric, autonomous, connected robo-vehicle, making it easy for people to imagine what the experience might be like in the autonomous drive car of the future.