Per la seconda fase 2019 – 2021 del suo piano strategico Push to Pass, il Groupe PSA rafforzerà la dinamica avendo raggiunto una competitività sostenibile.
Questa competitività è guidata dai risultati di una dinamica di efficienza ai massimi livelli dell'industria automobilistica mondiale, e associati alla sua capacità di cogliere le opportunità, come l'acquisizione di Opel.
La creazione ricorrente di valore sostiene gli investimenti destinati a preparare l'azienda alle sfide dell'industria automobilistica del futuro, come la transizione energetica.
I continui progressi in materia di qualità dei prodotti e dei servizi aumentano la soddisfazione dei nostri clienti in un perimetro geografico e di attività allargato, che comprende i motori della crescita come i veicoli d'occasione, i pezzi di ricambio o le nuove mobilità.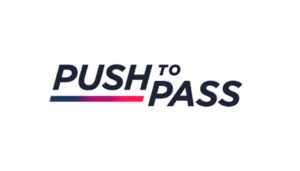 Forte del successo della prima fase del suo piano Push to Pass, Groupe PSA prosegue il suo programma basandosi su un valore cardine: l'agilità.
Il piano strategico « Push to Pass » costituisce una prima tappa per raggiungere la visione di Groupe PSA: «Diventare un costruttore automobilistico globale all'avanguardia dell'efficienza, fornitore di servizi di mobilità che sono un punto di riferimento» e si basa sulla ragion d'essere del Gruppo che è preservare la libertà di movimento proponendo una mobilità sostenibile e abbordabile. Per raggiungere quest'obiettivo, il Gruppo accetterà le grandi sfide che deve affrontare l'industria automobilistica, illustrate dalle 7 mega tendenze[1], e accelererà l'attuazione di progetti di trasformazione, segnatamente digitali, che promuoveranno la crescita e l'efficienza. Il Gruppo ha l'ambizione di aumentare le sue vendite nei mercati extraeuropei del 50% entro il 2021 e di posizionare i suoi marchi in nuovi territori: Peugeot in Nord America, Citroën in India e Opel in Russia, consolidando la presenza internazionale di DS.
La crescita dei marchi, con una forte spinta prevista nel settore dei veicoli commerciali, sarà sostenuta dalla Core Model Strategy che prevede 116 lanci entro il 2021, tra cui nuovi concept che dovranno far scendere l'età media della gamma a 3,5 anni, una delle leve del pricing power dei marchi.
Le sfide della transizione energetica continueranno ad essere un punto chiave della Core Technology Strategy con la gestione strategica della CO2, un'accelerazione dell'elettrificazione delle gamme con il 50% delle gamme elettrificate disponibili nel 2021 e l'obiettivo di raggiungere il 100% nel 2025 e l'utilizzo dei primi veicoli a idrogeno in condizioni reali nelle flotte di clienti B2B. Groupe PSA è stato uno dei primi costruttori a fare avanzare i veicoli a guida autonoma su strada aperta, pertanto lo sviluppo degli ADAS, i dispositivi di aiuto alla guida continuerà prendendo in considerazione l'equazione costo/valore di utilizzo accettato dai clienti.
La Core Mobility Strategy della seconda parte del piano Push to Pass prevede la diffusione internazionale del suo marchio di mobilità Free2Move, il potenziamento dell'offerta nel post-vendita sostenuto soprattutto dall'attività multimarca IAM e l'apertura nel settore dell'economia circolare. L'attività veicoli d'occasione dovrebbe aumentare di un terzo le vendite e le transazioni nei mercati extraeuropei. I servizi finanziari diventeranno una leva decisiva al servizio della performance commerciale nel contesto dell'elettrificazione del mercato.
In occasione della presentazione del piano, Carlos Tavares, Presidente del Direttorio del Gruppo, ha commentato:
Proseguiremo la nostra trasformazione darwiniana e affronteremo ogni sfida come un'opportunità per fare la differenza rispetto ai nostri concorrenti. L'impegno, la professionalità e l'agilità delle nostre equipe, insieme alla ricerca dell'eccellenza operativa, guideranno in modo sostenibile la nostra performance e aumenteranno la soddisfazione dei nostri clienti. Il continuo miglioramento dei nostri costi e la nostra ricerca permanente dell'efficienza rimangono al centro di questa nuova fase del nostro piano.
[1] Divergenza dei mercati / Sharing / Energia e ambiente / Connettività / Autonomia / Trasformazione digitale / Evoluzione del Comportamento cliente
Fonte: Groupe PSA Italia