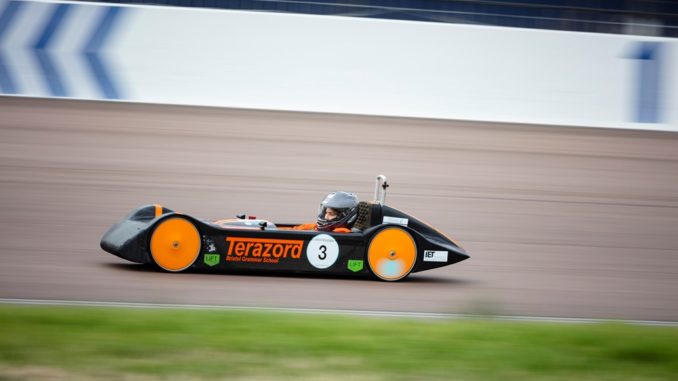 At Rockingham Speedway, 122 teams are challenged to build and race electric vehicles at the Greenpower International Finals where Ford is a main sponsor.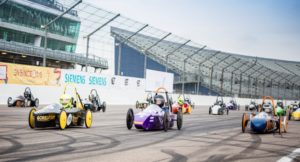 The event is run by the Greenpower Education Trust – a UK based charity that aims to get young people interested in science and engineering by challenging them to design, build and race an electric car – and is a culmination of six months of regional qualifying.
Throughout the year, Greenpower work with more than 10,000 participants from over 700 teams. The races are contested by teams from private companies, racing clubs, schools, technical colleges and universities, all hailing from a number of countries including the UK, China, Portugal, Poland and Ireland.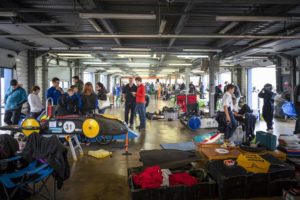 The finals brought together 122 teams competing in two age categories: IET Formula 24 (ages 11-16) and IET Formula 24+ (ages 16-25).
To see how the event has grown and the enthusiasm of this year's participants is great! All the teams looked like they had a fantastic time and were very competitive throughout – said Mark Harvey, Ford's Urban Electric Vehicle Programme director.

An electrification challenge such as this, gives participants a great introduction into modern engineering and we hope that the experience will encourage them to pursue careers developing the engineering solutions of the future.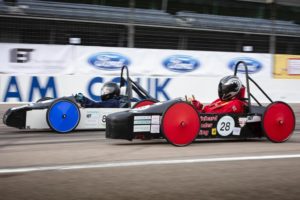 Earlier this year, Ford announced that having been a regional sponsor of the Greenpower Education Trust for 17 years, it would now become a national-level sponsor. This is in addition to hosting one of the regional heats for the IET Formula Goblins and IET Formula 24 at their Dunton Technical Centre.
At the event, Ford engineer Tim Nicklin was on hand to give the sponsor's presentation to the participants, entitled 'An introduction to Vehicle Electrification'. In total 21 Ford engineers attended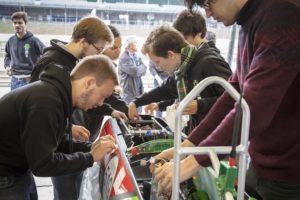 the event, offering support to the participating teams and answering questions on the roles of engineers.
We are extremely pleased that in their first year as National Sponsor, Ford could join us with a whole host of their engineers at the Greenpower International Final – said Paul van Veggel, CEO, Greenpower Education Trust.

Greenpower is all about developing young people and inspiring them to take up STEM subjects in education, potentially leading to a technical career in the future. Ford partnering with us not only supports that path, but acts as a fantastic example of the sort of forward-looking careers that are open to these young people.
The national sponsorship runs throughout the Year of Engineering, a government campaign that seeks to reduce the skills gap within the industry and inspire the engineers of the future. Ford, the Greenpower Education Trust and IET are all active partners of the Year of Engineering.
Here you can see the video.
https://www.youtube.com/watch?v=ICcPV1h7atA