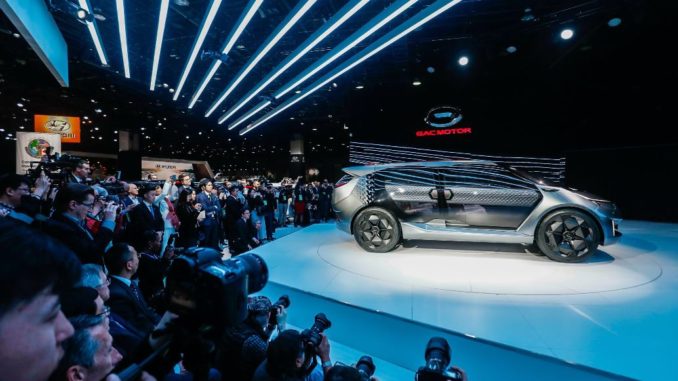 Chinese company GAC Motor unveiled the electric hypercar concept Entranze at North American International Auto Show di Detroit.
Boosting with high-end technology, new energy vehicle is becoming the new standard for future mobility.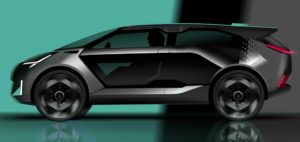 While traditional MPVs or people movers compromise a lot on the attractiveness for the space and practicability, GAC Motor would like to see how to create a new strain of vehicle under this platform and how to bridge the current automotive landscape with the coming one, where we see it with new value and attractiveness?
Entranze is a "new strain of electric Hyper Family Car", created by GAC Advanced Design Los Angeles. Taking the great California road trip as inspiration, it integrates the practicability of a seven-seater MPV and the bold stance from an SUV, and becomes an ultra-fast high-end, electric powered new strain of vehicle. The Slick Bullet shaped exterior is completely breathtaking in the real flesh and introduces brand new proportions.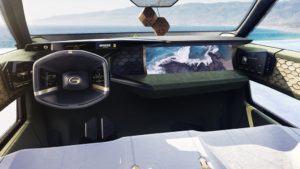 The big glassed sliding doors are not only futuristic, but also immensely practical and together with the panoramic glass roof opens up the outside to the inside. With most of the car made of environmental sustainable materials, the interior of Entranze is more influenced from home decoration than of cars and is a great contrast to the technology and the stark exterior. A new formation of the seat arrangement architecture of 3+2+2 is formed to create a space that the users really need inside the cabin first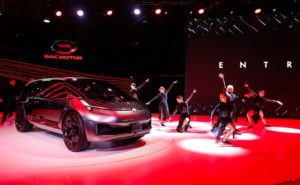 hand. With the wave-inspired curved screen on the IP and airplane-cabin-hinted overhead console, the interior not only gives a new architecture but also a completely new spacious feeling.
Applying the inside-out design philosophy with open and spacious interior and ultra-attractive futuristic exterior, the GAC Entranze is not only a great vision of us as a human centric brand but also how innovative we will be in the future mobility.