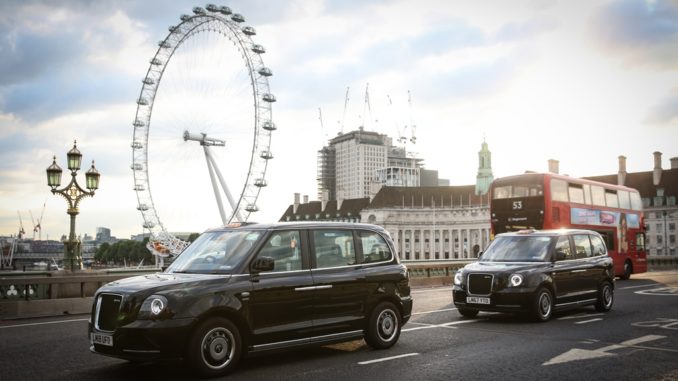 Fulham Cab Company reached the number of 180 LEVC TX electric taxis in operation and became the largest zero-emissions capable cab fleet in the UK.
John Flynn, owner of Fulham Cabs, has been running LEVC's TX electric taxi since March 2018.
The vehicles have proven extremely popular, with 3,000 TX taxis sold since launch and over 2,500 now in operation in London. With fuel savings of around £110 per week for drivers and low running costs, it's easy to see why Fulham Cab Company is backing electric.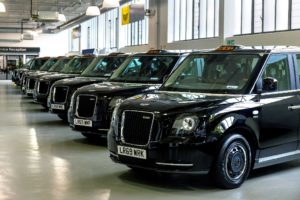 Flynn has grown his fleet to 120 by traditional vehicle funding methods such as contract hire and now, using an innovative and highly flexible Transport-as-a-Service (TaaS) finance solution from Octopus Group, he has added another 60 LEVC TX electric taxis, taking the total to 180.
He is an advocate of the LEVC TX and was keen to swap the remaining TX4 diesel cabs in his fleet for zero-emission capable taxis. The TX features eCity technology, which combines 80 miles of zero-emission pure electric range with the flexibility of a total electrically driven range of 377 miles – made possible thanks to the on-board range-extender.
John Flynn, owner of Fulham Cab Company, said:
I first bought LEVC's TX back in March 2018 and since then I've been looking to add more vehicles to my fleet due to the fact they are so popular with both drivers and passengers. I found Octopus' financing solution to be the ideal way to make this happen due to its flexibility. Ultimately that's a huge benefit when you're running the UK's largest electric taxi fleet.
The financing solution from Octopus, which was recently named the Innovative New Product of the Year at the Commercial Fleet Awards, is available to a range of commercial fleet operators, not just taxis. It offers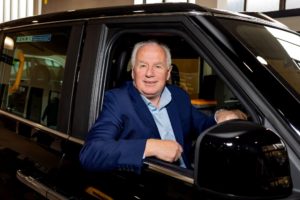 improved cash flow by matching repayments to rental income and usage, while also balancing the repayments across the portfolio of vehicles funded, reducing financial volatility and helping budgeting.
In addition to financing, Octopus' TaaS solution includes real-time fleet data, enabling fleet managers and owners to maximise the operational efficiency of their vehicles. LEVC anticipate this to be a highly popular finance solution for their newly announced light commercial van due for release in Q3 2020.
Daniel Saunders, Investment Director at Octopus, added:
We're really proud to partner with John and Fulham Cabs to help him electrify his fleet and become the largest electric taxi operator in the UK. It's a huge achievement and we desperately need others to go green if we are to meet our wider goals of limiting carbon emissions to net zero by 2050 and improving air quality. Our innovative model is an easy way for forward-thinking fleet operators to switch to zero-emission vehicles and help to power the clean vehicle revolution in Britain.
Source: LEVC