Ford decided to continue the sponsorship of the Greenpower Education Trust, moving up to national-level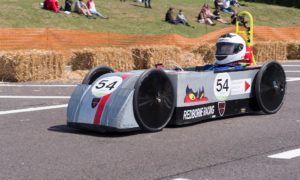 support. A regional sponsor over the past 16 years, Ford will now join the Institute of Engineering and Technology (IET) in sponsoring over 35 events nationwide and the international final in October 2018.
The Greenpower Education Trust is a UK based charity that aims to get young people enthusiastic about science and engineering by challenging them to design, build and race an electric car. They work with more than 10,000 students from over 700 teams in three different age categories: IET Formula Goblins (9-11 years old), Formula 24 (11-16 years old) and Formula 24+ (16-25 years old).
We are extremely excited to announce Ford as a national sponsor of the Greenpower programme. We have worked closely with Ford over the years hosting numerous events at their Dunton Technical Centre – said Gavin Woodruff, Partnerships & Development Officer, Greenpower Education Trust. This announcement signifies Ford's commitment to helping us shape the talent of today and is a clear message of their investment in the engineers of the future.
The national sponsorship will initially run throughout the Year of Engineering, a government campaign that seeks to reduce the skills gap within the industry and inspire the engineers of the future. This announcement comes in June, for which the campaign's monthly theme is 'Engineering in Sport'. Ford, the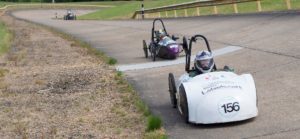 Greenpower Education Trust and IET are all active partners of the Year of Engineering.
We are delighted to be increasing our level of sponsorship with the Greenpower Education Trust. From Formula Goblins through to Formula 24+, Greenpower captures the interest of the youngest generation of students and continues to inspire them as they progress through their academic development, nurturing and sustaining a passion for engineering – said Graham Hoare, Director of Global Vehicle Evaluation and Verification, Ford Motor Company. Through this national sponsorship, Ford will play an important part in that process, which is very exciting.
Ford will continue to host a regional heat for the IET Formula Goblins and IET Formula 24 at their Dunton Technical Centre. This year's regional event has been hold on the 30th June.