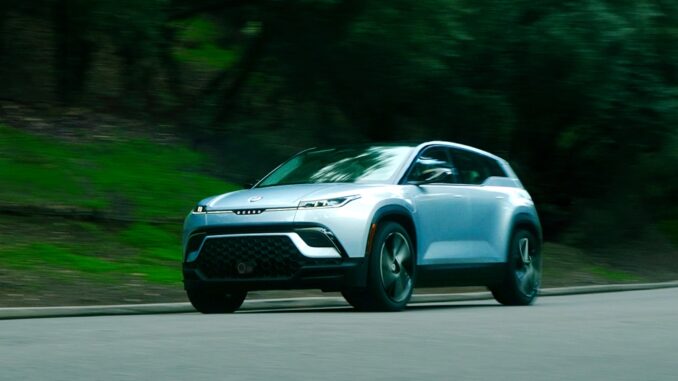 Fisker announced that his Fisker Ocean Extreme model reached in a combined WLTP range of up to 707 km/440 UK miles1
This is the longest range of any battery electric SUV sold in Europe today, exceeding Fisker's estimates and providing Fisker Ocean owners with range assurance, comfort, and convenience.
From the beginning, we planned the Fisker Ocean to deliver the highest level of design, sustainability, innovation, usability, and range. We created a fantastic 5-passenger vehicle, offering our buyers range confidence and convenience in every trip – CEO Henrik Fisker said.

This achievement is a major milestone for everyone at Fisker, and we are delighted the range exceeds our initial calculations – Fisker continued.
As part of its mission Fisker harnesses the latest and most cutting-edge technologies, producing a powerful and responsive high-performance SUV capable of potentially driving from London to Glasgow or Paris to Frankfurt with range to spare.
The Fisker Ocean zero-emissions SUV combines beautiful craftmanship, ingenious engineering, innovation, affordability, and sustainability in three versions: Extreme, Ultra, and Sport, with some trims sold out in several launch markets.
Fisker expects European homologation from authorities by April 28, 2023, with customer deliveries thereafter. The first European Fisker Centers+ will open in Vienna and Copenhagen on April 11, 2023, with additional Centers+ and Lounges across Europe and the US opening throughout 2023.
1 This WLTP range number applies to Fisker's European markets. WLTP measurements conducted on Fisker Ocean Extreme with standard 20" wheels. Actual range will vary with conditions such as external environment, vehicle configuration, wheel size and diameter, and vehicle use. Fisker expects EPA range figures for the US market to follow shortly.
Source: Fisker Inc.