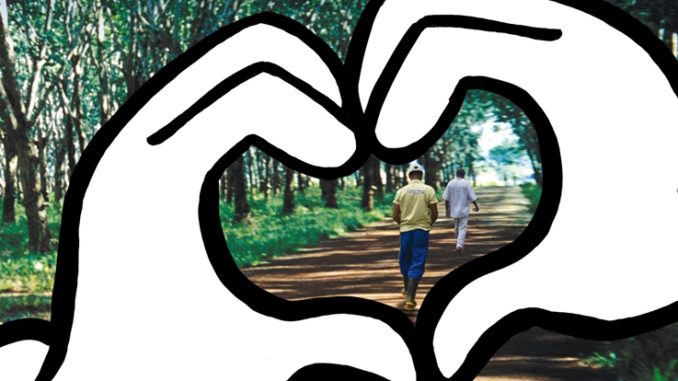 Michelin's strong commitment to the environment and fuel savings achieved thanks to the Michelin X-Multi Energy tires played a key role in the victory of the Clermont Ferrand home, which for the third time won the European Sustainability Award 2018 in the category Tires and Tires Services.
The prize is awarded every two years by the German magazines Transport, Logistra and Logistik Heute.
We are delighted to receive the European Transport Award for Sustainability for the third time. For us, this award is particularly important, because it recognizes not only the innovation inherent in our product, but also the effort and investment that Michelin done to reducing energy consumption and CO2 emissions – said Simone Loosemann, Marketing Manager for Commercial Vehicles Michelin Germany, Austria and Switzerland.
The Michelin XMulti Energy tire is destined for regional routes, but integrates the latest technologies; it features the lowest rolling resistance compared to the Michelin X Multi range and contributes significantly to fuel economy. At the same time, it offers excellent traction and has a high mileage yield potential, which makes it very economical for its entire life.
Michelin X-Multi Energy will be available from April 2018 in size 315/70 R 22.5 for steering axle and engine axle.
In addition to rewarding this energy-saving tire, the jury also considered the commitment to the environment when awarding the prize to Michelin for the third time.
For example, in the Karlsruhe Energy School Michelin acquired additional knowledge on energy consumption and, as a consultant, contributed to increasing the energy efficiency of the companies involved in the project.
In the Rheinmobil project, the Michelin staff took part in a long-term test which showed that electric mobility in commuting is ready for daily commuting.
In the Michelin plants in Homburg and Bad Kreuznach, the Konditherm system contributes significantly to energy recovery following the production of tires. In addition, the Homburg pool can cover 50% of its heating needs due to the heat recovered from the Michelin plant.