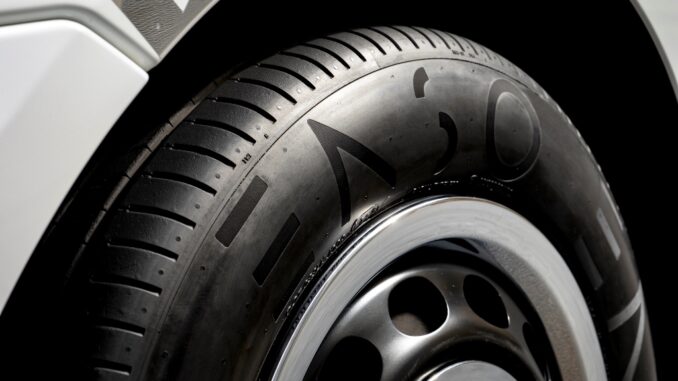 London-based EV tyre manufacturer ENSO has announced that it is in discussions with multiple international car makers to supply their eco-friendly tyres.
Multiple EV manufacturers have expressed interest in fitting ENSO's range-extending, emissions-reducing tyres. Fleet operators, meanwhile, are investigating fitting ENSO's tyres to their electric vehicles to help lower operating costs and reduce their carbon footprint.
ENSO's tyres have already achieved highly sought after 'A' energy-efficiency ratings in Germany, and last year broke a Hypermiling World Record, extending the range of an unmodified Renault Zoe by 50 miles (12%) compared to standard OE tyres.
With EVs wearing their tyres 20-50% faster than conventional cars, and particulate matter from tyres already a major source of UK air pollution according to DEFRA – as well as being responsible for 28% of all primary microplastics in the world's oceans according to the IUCN – the necessity to reduce environmental impact and the opportunity to improve total operating cost is now critical.
Ongoing partnerships include a collaboration with the Mayor of London, Transport for London (TfL), DPD and Royal Mail, to deploy ENSO's range-extending, low-emission tyres on final-mile EV delivery fleets across the capital. Another fleet operator to take advantage of ENSO's industry-leading tyres is Zeti, which has begun fitting ENSO's world-first, range-extending 'A'-rated tyre for electric taxis, to over 100 of its LEVC TX London black cabs.
ENSO will be announcing further clients and strategic partnerships in the near future.
Source: ENSO