The electric vehicle strategy by Renault has been displayed at Brussels Auto Show with the New hybrids Renault Clio E-Tech and Renault Capture E-Tech Plug-In.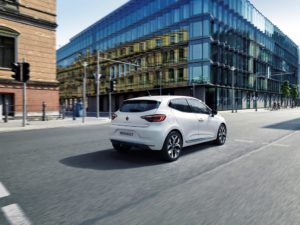 These latest models are new additions to the largest electric vehicle range on the market, that soon will be extended to the upper segment with Mégane E-Tech Plug-in.
The New Clio E-Tech can go by 80% of the time spent on city roads in all-electric mode, for a consumption saving of up to 40% compared with an internal combustion engine in the urban cycle. The New Captur E-Tech Plug-in can run at 100% electric for 50 kilometres with a top speed of 135 km/h in mixed use (WLTP) and 65 kilometres in urban use (WLTP City).
Innovative technology
The drive train used across the board in Renault hybrid motors is modular, with one of two variants: E-Tech for 'full hybrid' (HEV or "hybrid') and E-Tech Plug-in for 'full plug-in hybrid' (PHEV or
'rechargeable hybrid'). Integrating the new technology into these two models is easy thanks to both the new CMF-B modular architecture that was designed from the outset to take on electric capabilities and the fact that E-Tech systems are more compact than ever before and can be mounted in the engine bay of a versatile sedan, such as the New Clio.
Renault engineers have devised an innovative solution for a hybrid range that is relevant, original, and exclusive – with more than 150 patents – and based on a hybrid "series-parallel" architecture to ensure the largest range of combinations and the best CO2 gains when on the road.
Battery capacity varies according to the type of hybrid engine:
The New Clio E-Tech has a 1.2 kWh battery (230V) that grants significant reductions in fuel use and CO2 emissions, for up to 80% of urban driving time in 100% electric mode.
The New Captur E-Tech Plug-in has a 9.8 kWh battery (400V) that allows for up to 65 km in 100% electric mode in urban areas.
Source: Renault