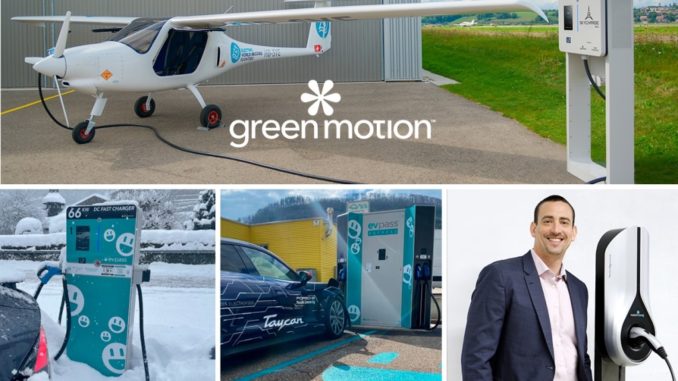 Eaton buys the Vaud-based company Green Motion with aim of both companies to use their cutting-edge technologies to accelerate the global energy transition.
Green Motion becomes a subsidiary of Eaton and its management remains in place.
Since 2009, the Swiss company Green Motion has developed a unique technology that combines hardware and software to charge all types of electric vehicles, with a wide range of AC and ultra-fast DC chargers.
Eaton, a global leader in intelligent power management, recognized this expertise early on and has been working with Green Motion for the past 2 years to provide customers with a combined smart charging and energy storage solution (its center of excellence being based in Le Lieu, VD), for electric vehicles.
The common vision and ambition of both companies led Eaton to acquire Green Motion, completing its offer with a portfolio of state-of-the-art products designed in Switzerland. This will accelerate its international sales, thus playing a major role in the global energy transition. This acquisition creates new opportunities for both entities and a global center of excellence for electric mobility infrastructure will be created in Switzerland.
Job creation
Green Motion continues to operate with its existing structure as a subsidiary of Eaton. Its management, led by its CEO and founder François Randin, remains in place. No job cuts are planned. Green Motion will strengthen its Lausanne headquarters and its Zurich branch, creating new jobs.
Source: Green Motion