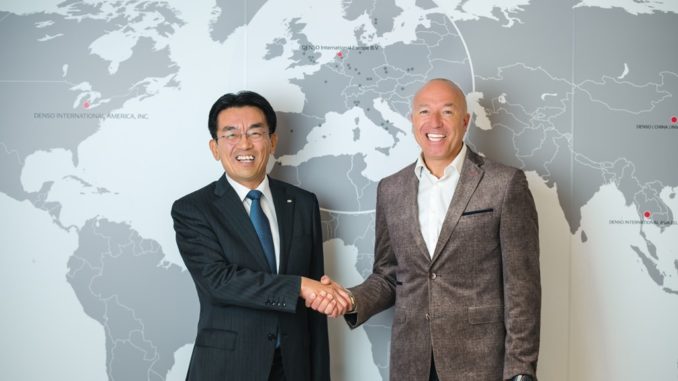 Dutch racing driver Tom Coronel will be presented as a brand ambassador in Europe by DENSO, the second largest mobility supplier in the world.
Tom Coronel will take on this role during the upcoming IAA auto show in Frankfurt, where DENSO will be showcasing its latest developments to the world of mobility.
I'm excited to be an ambassador for a brand that not only shares my passion for cars but is also truly committed to achieving a better tomorrow, which includes safer roads without accidents – says Tom Coronel, who is currently racing in FIA World Touring Car Cup and TCR Europe. I lived in Japan for 5 years and ever since then I've had a sweet spot for Japan and Japanese companies. Their meticulous attention to detail and their mindset of making continuous improvements to deliver the best possible products make it a real pleasure to work with them.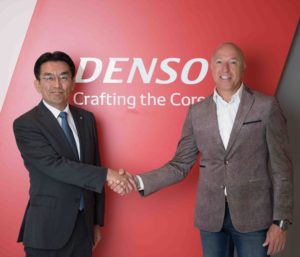 Coronel will host the DENSO press conference at the booth during the IAA Press Day on September 11. Coronel and senior executives from DENSO will be speaking about the automotive group's expertise in R&D and thermal technology, responding to society's changing needs, such as electrification and autonomous driving, as well as DENSO's commitment to global mobility.
Hissaki Sato, President and CEO of DENSO International Europe said:
We believe Tom Coronel will add a lot of value to DENSO as our brand ambassador, especially in this exciting period when the car industry is facing its biggest transformation for a century. His impressive racing background, both in Japan and in Europe, and his unique personality capture the spirit of the DENSO brand and will help us connect further with our audience in Europe.
As DENSO's brand ambassador, Tom Coronel will share with European consumers DENSO's tradition of high-quality products and systems that are designed to promote safety, comfort and sustainability.
Coronel has been charming racing fans and aficionados since the start of his career in 1990. His most important wins include the Marlboro Masters of Formula 3 race in 1997, the Japanese F3 Championship in the same year, Japanese Formula Nippon Championship in 1999, and the 2006 and 2009 World Touring Car Championship Independents Trophy. He is currently active in FIA World Touring Car Cup and TCR Europe and successfully competed numerous times in the famous Dakar rally together with his twin brother, Tim.
The DENSO press conference at the IAA auto show in Frankfurt will take place between 11:00 and 11:25 a.m. on September 11 at DENSO's exhibition stand (Hall 9, Booth C28). The IAA will run from September 10 to 22. Following IAA 2019, Tom Coronel will again join DENSO on October 23 and 24 2019, during the 46th Tokyo Motor Show press days.
Source: DENSO