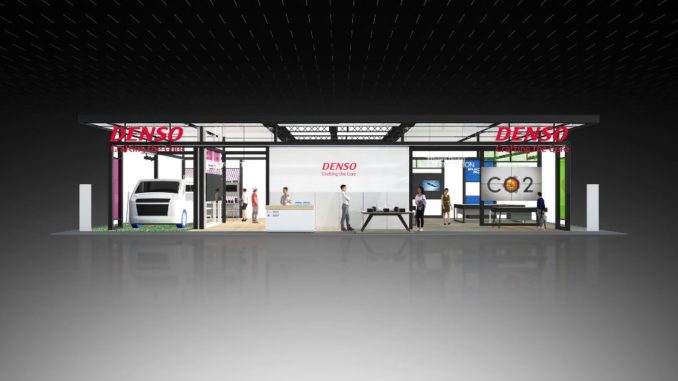 DENSO, the second largest mobility supplier in the world, invested 1,5 billion Euro in electrification expertise and presents digital technologies at Tokyo Motor Show.
DENSO believes digitization has the power to change people's lives in the future and especially help elderly people to do things they cannot do on their own. To achieve this DENSO focuseson solutions in the areas of Security, Energy and Connectivity.
Mr. Koji Arima, President and CEO of DENSO Corporation says:
In this dramatically changing landscape, our goal is to help create a pleasant and safe society for all people, from children to elderly persons, and minimize influences that would limit their ability to travel and discover.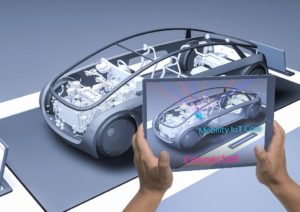 In terms of electrification DENSO and Aisin established a new joint venture named BluE Nexus to develop and sell driving modules used for electric vehicles. Next May, DENSO will establish the Electrification Innovation Center on the premises of its Anjo Plantin Japan. The Center will serve as the global mother plant for electrification by integrating the Hirose Plant of Toyota Motor Corporation.
In the area of automated driving, four Toyota Group companies established a new joint venture named J-QuAD DYNAMICS to accelerate the development of integrated vehicle control software and achieve highly reliable automated driving.
DENSO also embarked on reforming the area of key devices for electrification and automated driving. In the past three years it invested about 570 billion yen (4.7 billion euro) in the fields of semiconductors, sensors, electronic control units, and motors to quickly establish the supply structure.
To achieve sustainable mobility in the future DENSO expands the use of renewable energy such as hydrogen energy for both passenger cars and commercial vehicles. It will cover powertrains ranging from internal combustion engines to vehicles with electric, hybrid, plug-in hybrid and fuel cell powertrains.
Improving energy management is an equal important aspect as it delivers significant value to customers. The charging time, service life of batteries, and driving distance are key issues affecting the spread of electric vehicles. Automated driving will significantly increase the calculation workload of electronic control units, and managing the heat generated by electronic control units will become a real challenge.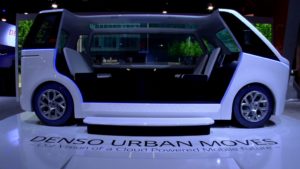 DENSO has sophisticated thermal management technologies that it has developed for 60 years, including air conditioners for cars. With its proprietary efficient solutions for managing vehicle energy, DENSO will extend the driving distance by 25%, slash the battery charging time to one third, and extend the service life by 20%.
Mr. Koji Arima, President and CEO of DENSO Corporation says:
I very much believe in the power of digital technology in our industry. We will step up our efforts to create a more active and exciting lifestyle through mobility for more people and help to preserve the blue skies and beautiful environments around the world for future generations. It will make elderly people feel younger and society will be rejuvenated.
Source: DENSO