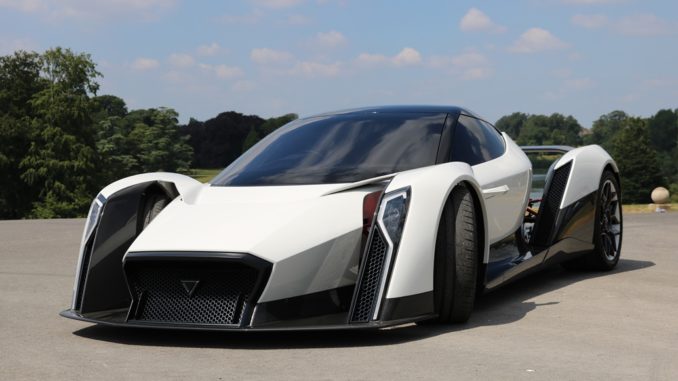 Dendrobium Automotive Limited reaffirmed that it is looking to manufacture its game-changing all-electric D-1 hypercar in Great Britain.
Ironically the Dendrobium D-1 was initially conceived by the Singapore-based battery technology company Vanda Electrics, but as the Southeast Asian has no history or expertise in vehicle manufacture, the electric transportation design specialists turned to the UK for its renowned know-how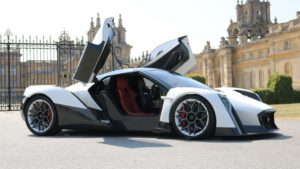 and prowess to fully develop and engineer the all-electric D-1 hypercar, initially with the support and proven capabilities of the celebrated Formula 1 company Williams Advance Engineering.
Following its recent show-stealing UK debut at Salon Privé within the stunning surroundings of Blenheim Palace, the now fully-British Dendrobium Automotive is looking to manufacture its all-electric D-1 in the UK, despite the current challenges and uncertainties continuing to be created around Brexit.
Despite these Brexit concerns, Dendrobium Automotive's aim is to manufacture its technically advanced electric D-1 in the UK and keep the technology development intellectual property and supply chain in Britain to help sustain and create new jobs and opportunities.
The distinctive D-1 looks like no other supercar or hypercar in the world, reflecting Dendrobium's focus on having technology embodied in sculpture that is a testament to the British marque's endless pursuit of quality in terms of thought, design and build; all areas where the UK excels. With a target weight of just 1,750kgs, the fully carbon fibre D-1, with its superlight and super strong advance composites and alloys, will represent the true feel of a supercar, not big and heavy, allied to impressive linear performance, and re-write the rules for the hypercar ownership experience.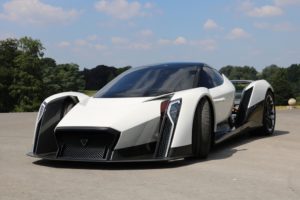 The lightweight construction of the D-1 is based on a unique Protocell carbon tub which has been skillfully engineered with future adaptability for further generations of Dendrobium e-performance cars. In addition to its advanced vehicle technology, the D-1 has enormous drama and presence thanks to its unique Bio-Aerial Locomotion door and roof opening system, which is inspired by the Dendrobium orchid plant which unfurls naturally in a similar manner, from which the new British hypercar company takes its name.
Following industrialist Sir James Dyson's controversial announcement that his new electric car will be built in Singapore rather than the UK, commenting on Dyson's announcement, Chairman and CEO of

Dendrobium Automotive, Nigel Gordon-Stewart says:
I am just back from meetings in mainland Europe and Brexit is unquestionably causing real issues in investment in the UK. Both British and overseas investors are shying away from committing to technology developments in the UK, mainly because of the uncertainty of the financial and commercial landscape.

Gordon-Stewart continues: Despite the current Brexit difficulties, however, Dendrobium Automotive is committed to manufacture in Britain. The British Government continues to do its best providing Research and Development tax credits and various grants specifically for EV and PHEV UK technology and product development operations. In my opinion, Dyson's planned manufacture in Singapore, seems very wrong. And the current 'brain drain' by EV development companies in the USA and Far East is also a huge concern as our focus seems to be more on a Brexit blame culture rather than keeping our sight firmly fixed on the future and investing in that future. British Engineering is, without doubt, the best in the world, and needs to be focused here in the UK to enable dominance in the biggest and most dramatic change in personal mobility in over 100 years.

He adds: The electric and hybrid car shift is the greatest revolution, and ev-olution, in the £100 billion automotive industry for over 100 years, and timing is critical for ensuring British Engineering remains best in the world to benefit Britain. Dendrobium are designing our own in-house all-electric power train and we plan to use our own power storage cells moving to solid state as and when the technology is reliable and financially viable, with our own unique cabling and connector system, developed in-house in the UK, as well as our own complete vehicle integration and ADAS hardware and software. From a technical perspective, the D-1 will be a British engineering tour-de-force, designed and built in Britain.
You ce see the Larissa Tan, CEO Vanda Electrics, interview at Geneva Auto Show 2017 when the car has been unveiled.