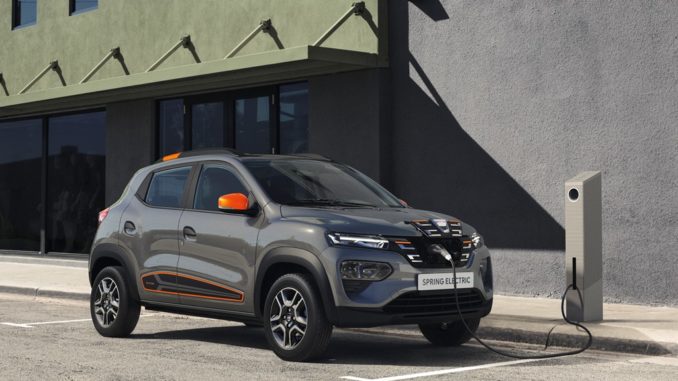 The Dacia Spring is the car with the lowest impact on the environment in 2022, according the announcement of Green NCAP, achieved an overall five-star rating.
Dacia Spring outperformed other electric vehicles such as the Tesla Model 3 and the Cupra Born.
The Dacia Spring, like other electric vehicles, obtained the best results in the Clean Air Index, in the Greenhouse Gas Index, as well as an excellent 9.8 in the Energy Efficiency Index. Thanks to its purely electric powertrain and lightness, Dacia's compact city car achieved top marks in three out of four tests, with energy consumption below the maximum Green NCAP score threshold. 89% of the energy drawn from the electricity grid is available at the battery output, indicating an efficient charge and discharge process.
The test results demonstrate that the Spring is an environmentally friendly car, not only due to the absence of local polluting emissions, but also due to its low energy consumption.
Dacia Spring received an overall score of 9.9, followed by the Tesla Model 3 (9.8), NIO eT7, Renault Megane E-Tech and Cupra Born (9.6). The Audi Q4 e-Tron and Hyundai IONIQ 5 also had five-star performance, however the energy efficiency results made a difference to the overall score.
With this extraordinary achievement the Dacia Spring sets a standard for the industry – said Aleksandar Damyanov, technical manager of Green NCAP.
Euro NCAP hopes that the Romanian company will make the same long-term commitment to safety.
"The test results, in fact, could be even more exceptional – said Aled Williams, director of the Euro NCAP program – and provide consumers with an ideal purchase choice, offering performance both in terms of sustainability and safety".
From this year, Green NCAP has a new partner: the German Dekra.
Source: GreenNCAP