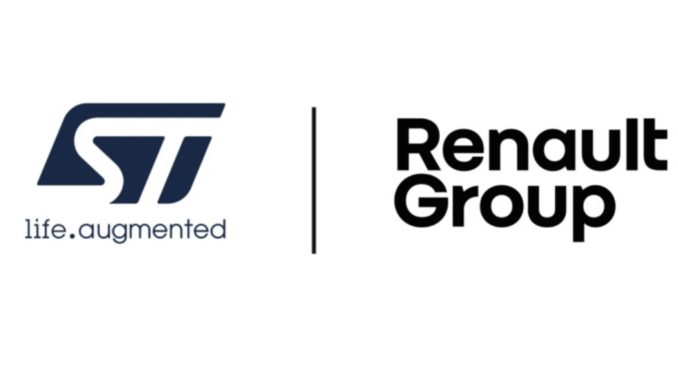 Agreement between Renault Group and ST Microelectronics securing the supply of electric and hybrid vehicle advanced power semiconductors to be produced from 2026.
ST Microelectronics will develop custom-made products and solutions to further improve the efficiency of Renault Group's electric and hybrid vehicles.
This strategic cooperation is a further step forward in the gradual decarbonisation of the mobility industry through greater energy efficiency and improved energy performance for electric and hybrid vehicles.
The companies will collaborate on the development of efficient, rightsized, and modular components based on the understanding of Renault Group's technology needs for Silicon Carbide (SiC) devices, Gallium Nitride (GaN) transistors, along with related packages and modules. As Renault's key innovation partner, ST Microelectronics will benefit from significant volumes guaranteed for the annual usage of these power modules and transistors from 2026-2030.
Sustainability and sustainable technology are at the heart of both Renault Group's and ST Microelectronics' vision and solutions. For ST, this strategic cooperation is further evidence of how its technologies and products enable more sustainable mobility as well as advanced power and energy management across all type of systems and devices. The transition to more energy-efficient technologies and improved power performance for the operation of full electric and hybrid vehicles will enable Renault Group to continue making concrete improvements to carbon emissions reduction, in line with its objective of achieving carbon neutrality in Europe by 2040 and worldwide by 2050.
Source: Renault Group