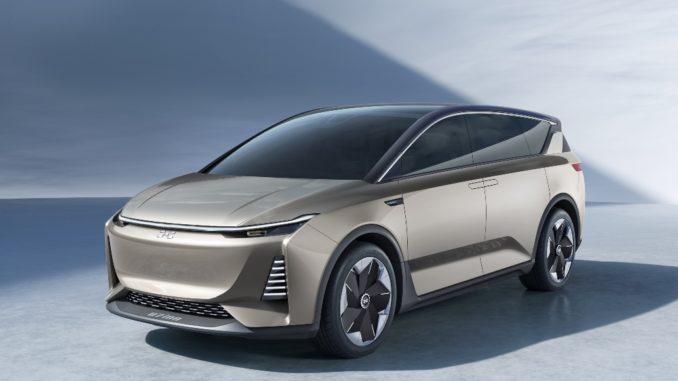 Chinese company AIWAYS based in Shanghai has unveiled a new all-electric car concept named the U7 ion, at Auto Shanghai 2019.
The concept car is the latest step in AIWAYS' ambition to provide a full range of fully-electric, highly intelligent vehicles for the global market, and follows the introduction of its production-ready U5 mid-size SUV into Europe at the Geneva International Motor Show.
The U7 ion concept premiers the company's FRM concept, which stands for family, roomy mobility, aiming to bring people closer together. It demonstrates how AIWAYS' design language will be developed under the direction of Chief Advisor of Design and Art, Ken Okuyama, with an increased focus on simplicity of design.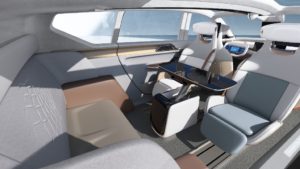 It also premiers AIWAYS' 'fourth space' interior concept, in which the car provides a sanctuary from busy modern life, while ensuring users remain seamlessly connected. The 'fourth space' is so called because family, work and leisure represent the first three spaces. The U7 ion concept offers an unprecedented level of in-car artificial intelligence (AI) and uses design and technology to offer high levels of personalisation, comfort and efficiency.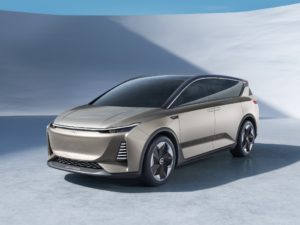 The U7 ion concept features an integrated self-learning robot, which can move around the interior of the vehicle to ensure occupants' comfort at all times. The U7 ion concept uses a total of 12 screens throughout its interior, including a smart dashboard touchscreen integrated into the steering wheel, and a touchscreen built into a smart mobile console, which can travel around the cabin.
The AIWAYS U5
The production-ready U5 is a statement of intent for AIWAYS as it aims to bring affordable, connected and local zero-emissions family transport to the European market. Built on AIWAYS' innovative aluminium-steel More Adaptable Structure (MAS) platform, the U5 leads AIWAYS' product offensive, which is expected to grow with one new model per year including a range of electric SUVs in both the compact and large segments.
The U5 brings together all of AIWAYS' collective industry expertise into one innovative package, which is aimed at meeting the needs of discerning European buyers. The mid-size SUV offers style, premium build quality, connectivity, safety and 503 km battery range (NEDC).
In order to achieve these requirements, AIWAYS has invested heavily in the entire value chain of the U5. This begins with the newly established €1.7bn (£1.5bn) Shangrao production plant in Jiangxi Province, where the U5 will be manufactured, consists of a stamping plant, body and paint shop and final assembly line, integrating innovative technology throughout. Engineered to Industry 4.0 standards, it is currently able to produce 150,000 cars a year, with a second phase of expansion already planned to bring capacity to 300,000 units.
AIWAYS President, Samuel Fu (Fu Qiang), said:
Our presence at Auto Shanghai, from our new U7 ion concept and our production-ready U5 SUV to our impressive show stand, shows our drive and ambition to be a truly global mobility provider. While the U5 will go on sale in Europe in just a few months, the U7 ion concept previews the next exciting model in our product offensive. Across all our vehicles you will find a common thread – an enjoyable driving experience that caters to your lifestyle.
Source: AIWAYS