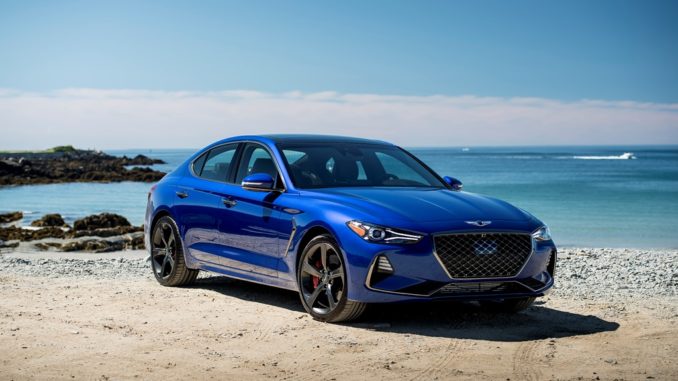 Genesis Essentia Concept will appear alongside the most beautiful cars in the world at this year's Monterey Classic Car Week.
Essentia will make stops at McCall's Motorworks Revival and The Quail, A Motorsports Gathering before taking a spot on the concept lawn at the prestigious Pebble Beach Concours d'Elegance. The all-new 2019 Genesis G70 will also be shown alongside its concept stablemate in Monterey.
Monterey Car Week is a prime opportunity for our team to reach one of the most influential global luxury markets – said Manfred Fitzgerald, Executive Vice President and Global Head of the Genesis Brand. After showing Essentia at auto shows on three continents, we are thrilled to present it to the most discerning concours attendees in the world.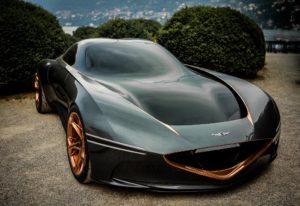 The all-electric, high-performance Genesis Essentia Concept made its world debut at the 2018 New York International Auto Show. Essentia is the brand's first battery electric vehicle and features a lightweight carbon-fiber monocoque, a robust, multi-motor electric powertrain, and a custom-tailored interior.
Essentia is the brand's initial concept for a true GT car and challenges the status quo as the ultimate manifestation of Genesis design and engineering. As a capable, thrilling sports car designed to counter the complexities of a modern lifestyle, Essentia offers serenity, clarity and beauty.
The 2019 G70 is the third of six new Genesis models slated to debut by 2021, and the final sedan of the lineup. As the first Genesis model in the highly competitive entry-level luxury segment, G70 will outperform legacy luxury sport sedans with driver-focused performance. G70 resets benchmarks and expectations among luxury sport sedans, with holistic integration of performance, body strength, refined luxury and aerodynamic design.