Last month the Microlino development managers had rented the Imola racetrack to perform the brake tests required for the homologation. Now Microlino announces that these tests have been passed and it is now the turn to try the next tests of range.
In the following video you can see what has been tested in the brake test and how it went
What was tested?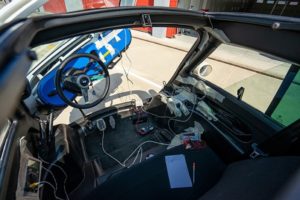 Testing the brakes seems pretty simple, but they are actually a series of difficult tests.
In the video you can see two of the tests. The first is a complete braking at 80 km/h, the second a complete braking with the maximum allowed load. Other tests included handbrake braking performance and brake heat measurement.
In one of the images you can see all the technical components necessary for a test of this type
Clarification regarding Microlino and Iso Rivolta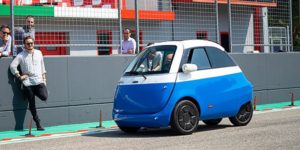 In recent times there has been some confusion about the involvement or not of Iso Rivolta in the Microlino project. Together, it was decided to clarify the relationship between the two brands, in order to avoid confusion.
Although Microlino was inspired by the old bubble cars of the '50s, there is no relationship between Microlino and Iso Rivolta or other manufacturers of bubble cars of the' 50s such as Heinkel, Zündapp and others.
The Microlino was designed as a new product with no connection to the Isetta or any other bubble car.
Of course, they have great respect for Iso Rivolta, as they designed the Isetta in 1952, which was then built under license by BMW for the German market.