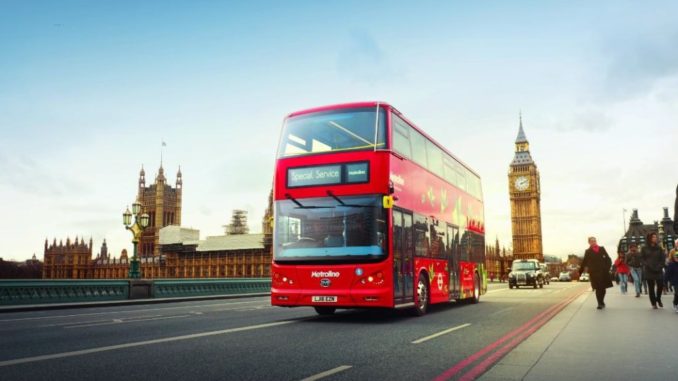 New energy technology company BYD has joined visiting British Prime Minister Theresa May in Beijing for the establishment of a major trade initiative between China and UK, and become the only new energy vehicle company in the newly-established China-UK CEO Council.
On 31 January, BYD Founder and Chairman Wang Chuanfu attended the meeting in Beijing, which was part of a high-powered UK trade mission to China.
The formation of China-UK CEO Council was announced at the meeting, and a total of 15 Chinese companies including BYD were named as members covering sectors such as finance, petroleum, communications, new energy, rail transit, pharmaceuticals and real estate.
The China-UK CEO Council was initiated by China's Ministry of Commerce and UK Department for International Trade. It is designated to deepen bilateral economic and trade cooperation, and strengthen dialogue and exchanges between the business communities of both countries.
With a strong presence in the UK, BYD's fleet of pure electric buses have completed well over a million miles of emissions-free operation on British roads. These buses have saved an estimated 1,500 tonnes of carbon emissions as well as substantial reductions in harmful NOx and particulates.
Speaking on the sidelines of the meeting in Beijing, Isbrand Ho, Managing Director of BYD Europe said:
We are delighted to be able to join this important initiative to boost China-UK trade links and it was an honour for us to join Prime Minister May and her delegation. BYD's mission is to use technical innovation to improve living conditions and particularly air quality.
BYD is growing its mostly local UK team and will shortly move into a new headquarters close to London Heathrow airport. The facility will include a vehicle workshop and accessories store.
We are in the China-UK Golden Era of trade relationships and at BYD we have pioneered the first product range -buses –which is already making a contribution to improving air quality in the UK. Wehave other products which can help in this battle and hope to introduce them in the years ahead – said Mr. Ho.
Across Europe BYD is the number one supplier of pure electric buses with a market share of around 22%.