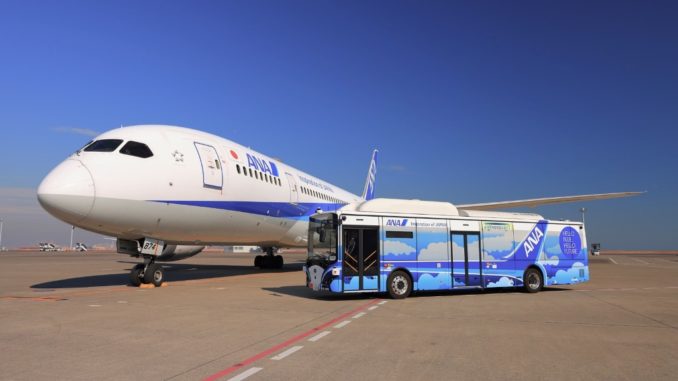 At Tokyo Haneda Airport has been completed on February 12th the autonomous driving shuttle test with All Nippon Airways (ANA) and BYD.
All Nippon Airways (ANA) is the largest Japanese airline and the test in collaboration with BYD has completed a 10-day of an autonomous driving bus, the first BYD autonomous driving bus tested and used in actual scenarios globally and marks a bold attempt by ANA to envision a "Simple & Smart" airport. With this bus, the Haneda Airport will become the country's first international airport to conduct the pilot operation for an autonomous bus.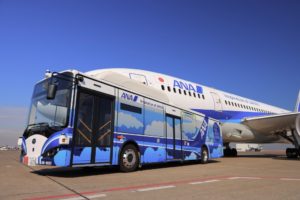 This BYD K9 bus can carry up to 57 people. During this trial operation, the airport staff will do near to Level 3 autonomous driving tests on the bus in a specific area of the airport to collect essential data to help the developers better improve the autonomous driving functions and improve the vehicle's operating efficiency in the future.
Jointly carried out by ANA, BYD, BOLDLY, and Advanced Smart Mobility, the project has been conducted three rounds of tests from 2018 to 2020. ANA plans to put the bus into trial operation in 2021 and implement the autonomous driving bus into a daily operation to fully achieve its goal to build a "Simple & Smart" airport by 2025.
At ANA, we are constantly looking for ways to harness the latest technology to enhance operations and efficiency – said Masaki Yokai, Senior Vice President of ANA. In addition to marking a significant step forward for airports, fully electric autonomous buses will result in fewer emissions and decreased carbon footprints at airports. We are optimistic that these trials will give us the information we need to continue improving these technologies and will allow ANA to maintain its leadership in autonomous innovation.
Liu Xueliang, General Manager of BYD Asia-Pacific Auto Sales Division, said:
BYD is very honored to join hands with ANA to carry out this comprehensive autonomous driving test trial at the Haneda Airport. I firmly believe that this four-party cooperation will set an excellent example for a smart and environmentally friendly airport of Japan to give people a smarter, safer, and cleaner travel experience in the future.
Source: BYD