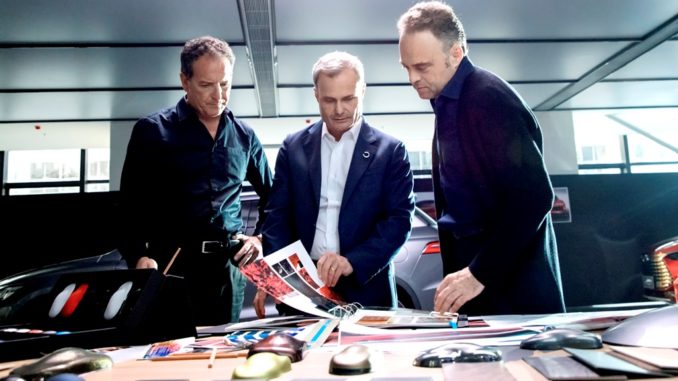 On last June 25, BYD signed a "new starting point" for its in-house design announcing the launch of the company's all-new Global Design Center in Shenzhen.
Under the mantra of "Design with Passion", BYD is boldly accelerating the exploration and establishment of design theory and philosophy in the era of electrified and intelligent mobility.
The Design Center, which will be responsible for the design of cars, rail transit and other transportation options, can accommodate 300 designers and 100 external design staff. The building will also feature a "Black Crystal" design and cover 12,600 square meters, an area equal to nearly two full-size football fields.

The design center interior creates an "open, communicative and creative" work environment, where designers will have a real-time perception of model production progress. The design center gathers the industry's most cutting-edge design tools, such as Italian five-axis processing equipment, which has a 0.025 mm processing accuracy, and can complete a 1:1 clay model in about 5 working days, as well as German clay-cutting tools that can reduce the previous 1-2 week design modification period to "less than 24 hours". It also features the industry's leading micro-spacing 1.2mm LED giant curtain, which can achieve a 1:1 contrast between two cars, to create a highly "immersive" VR review experience. A single clay model area of more than 6,000 square meters helps designers review new car models at different distances, heights and angles, enabling final production cars to more closely reflect the beauty of design.
Technology is BYD's hard strength, and design will become the soft strength of the company – said Wang Chuanfu, President and Chairman of BYD. Both technology and design must be grasped firmly, to transform BYD's products from being solely powered by 'technology' to leveraging the combined power of 'technology + design'.
The Design Center will host three internationally renowned design experts, who will bring their unique wealth of experience and creative excellence to create the next generation of BYD vehicles. This includes BYD Global Design Director, Wolfgang Egger, who worked on a number of award-winning models as design director for Italian and German luxury automakers. In addition, BYD Global Exterior Design Director, JuanMa Lopez, previously designed car interiors and exteriors for Italian super car brands and more, while BYD Global Interior Design Director Michele Jauch-Paganetti was responsible for interior design at leading German marques.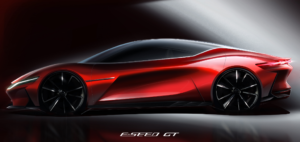 In recent years, BYD has leapt forward in the field of design, demonstrating these through the launch of a new generation of Tang, Qin Pro, Song Pro and many other stunning and well-received models. The E-SEED GT concept car which was unveiled at the Shanghai Auto Show in April 2019, fuses the expertise of these three design masters, representing the pinnacle of BYD's design.
The Design Center will establish a multi-level "pyramid" system of vehicle designers to cultivate future talent, providing unlimited creativity for BYD. The talent structure will consist of four layers: the first level comprising of internationally leading design masters, the second of specialist designers, the third of junior designers, and the fourth a talent reserve in futuristic design.
BYD has more than 200 designers from over 10 countries including Italy, Spain, Switzerland, Germany and more, distributed in different regions around the world. In Egger's eyes, this is one group that is "very young, imaginative, energetic and limitlessly creative". In addition, outstanding students from universities such as the UK's Imperial College of Technology and Coventry University, Germany's University of Pulheim and ArtCenter College of Design in the US will intern at the center.
Source: BYD