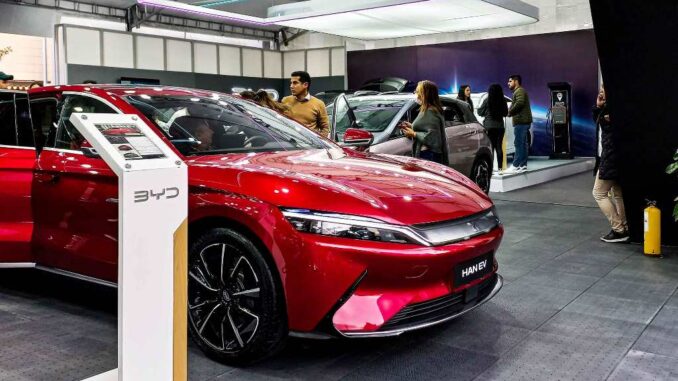 BYD and its dealer in Colombia Motorysa, organized an exhibition event named El Cubo Motorysa in Bogota, between March 2 and 12, 2023.
A full lineup of BYD's NEV products was on display, attracting a growing base of fans and customers.
In the 1500-sqm BYD booth with a refreshing design, put on display were the super hybrid SUV Song Plus DM-i, the super hybrid sedan Qin Plus DM-i, the pure electric SUV Yuan Plus EV, the BYD Dolphin built on its e-Platform 3.0 and featuring its "ocean aesthetic" design language and the luxury flagship Han EV.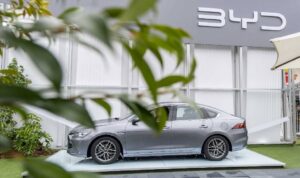 In addition, the organizer briefed the media and clients on BYD's DM-i models and technologies.
Motorysa also teamed up with Finandina and Finanzauto, two local banks, to offer a special car financing program during the exhibition. After a test drive, interested customers may get a tailored financing plan.
BYD has been partnering with Motorysa since 2020, to build up new distribution channels and bring new energy passenger vehicles to local consumers. Now BYD has extended its NEV footprints to major cities in Colombia like Bogota, Medellin, Cali, and Pereira. More than 3100 BYD new energy passenger vehicles have been delivered to the Colombian market, making BYD one of the leading brands in the local market.
Source: BYD