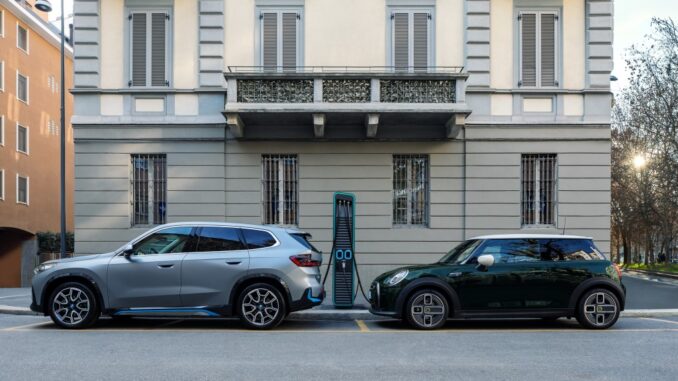 E' stato siglato un accordo tra BMW Italia e Be Charge (Plenitue, Gruppo ENI), per sviluppare offerte mirate per la ricarica di veicoli elettrici.
Per tutta la durata della partnership tra Plenitude e BMW Italia, le aziende offriranno tramite l'App Be Charge ai clienti BMW o MINI che possiedono un'auto elettrica, una tariffa a consumo dedicata su tutta la rete nazionale di ricarica Plenitude + Be Charge e un'ulteriore promozione sui punti di ricarica co-brandizzati.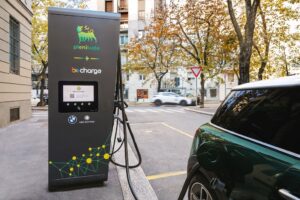 Infine, le due Società collaboreranno all'individuazione di aree in cui installare nuovi hub di ricarica Plenitude + Be Charge, con l'obiettivo di offrire agli e-driver BMW e MINI una rete sempre più capillare, capace di dare una risposta efficace all'esigenza di ricarica conveniente e agevole che rappresenta un fattore chiave per la scelta della mobilità a zero emissioni.
Stefano Goberti, Amministratore Delegato di Plenitude, ha dichiarato:
Lo sviluppo della mobilità elettrica è un tassello importante della nostra strategia a sostegno della transizione energetica. Siamo quindi lieti di mettere a disposizione di BMW e MINI la nostra rete di infrastrutture di ricarica elettrica, tecnologicamente avanzata e in continua espansione, che ad oggi conta oltre 14.000 punti di ricarica e che sarà ampliata sia in Italia che in Europa sino a circa 30.000 punti entro il 2025.
Massimiliano Di Silvestre Presidente e Amministratore Delegato di BMW Italia aggiunge:
Il progetto testimonia la nostra volontà di promuovere la cultura della mobilità elettrica non solo con un'offerta di prodotti straordinaria (15 modelli già in produzione dalla fine del 2022) ma anche attraverso il contributo al tema delle infrastrutture di ricarica e i servizi connessi che resta nodale, soprattutto nel nostro Paese. È un segno di attenzione e supporto ai nostri clienti che stanno facendo una chiara scelta di mobilità a emissioni zero.
Fonte: BMW Group