At French Festival Automobile International, Bentley EXP 100 GT has been awarded as 'Most Beautiful Concept Car of the Year' at the by a unanimous jury.
The futuristic centenary concept car EXP 100 GT explore how grand touring could look in 2035.
Festival Automobile International is known as the world's 'Automotive Fashion Week' and takes place on an annual basis in the heart of Paris. Members of the public will be able to see the radical EXP 100 GT in the metal, as the concept car will be on display under the UNESCO world heritage site, Hotel des Invalides.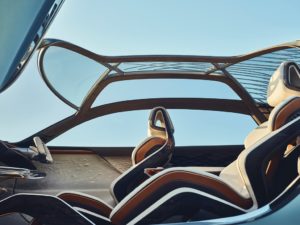 Bentley EXP 100 GT is borne from pure Bentley DNA and inspired by the company's deep understanding of the desires of its intelligent, forward-thinking customers. Beautifully styled, it embraces Artificial Intelligence (AI) as a means to reassert the car as a place for creating, experiencing and capturing extraordinary human experiences and emotions.
Designed from the inside out and taking advantage of an all-electric platform, Bentley EXP 100 GT reimagines the Grand Tourer for the world of 2035. This is a world of shared luxury experiences where passenger and driver enjoy equal status in their enjoyment of their extraordinary journeys. The cars' presence and impressive exterior proportions are reminiscent of many of Bentley's historic Grand Tourers but take these luxury hallmarks into the future. The result is a future vision commensurate with Bentley's status as the world's most sought after luxury brand.
The meticulously sculpted cabin is luxuriously tactile, helping to create a harmonious environment designed around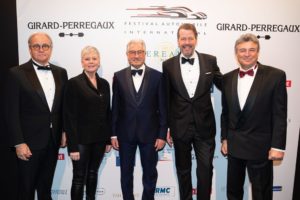 the well-being of its passengers. This is seamlessly integrated with the unique AI, known as the Bentley Personal Assistant, which helps the car's occupants enhance and curate their Grand Tour experiences.
Sustainable innovation is also at the heart of the Bentley EXP 100 GT experience. The car is engineered to create a greater awareness of the world outside, with an intelligently-curated collection of materials including 5,000 year old Copper Infused Riverwood; Compass exterior paint made from recycled rice husks; 100% organic leather-like textile from wine making; British Farmed Wool carpets and embroidered cotton interior surfaces which all create sustainable future luxury, adding to the enhanced reality of the grand touring car of the future.
Source: Bentley Motors