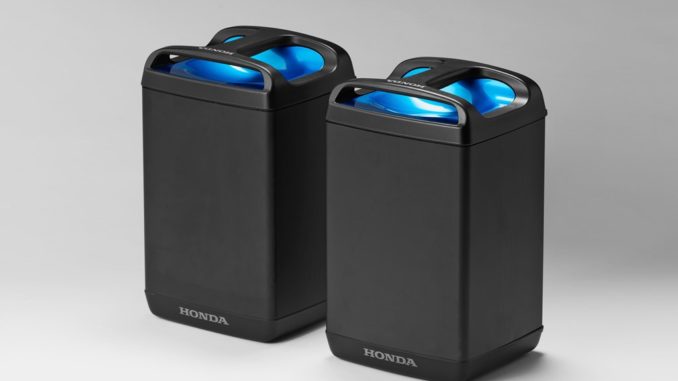 Accordo raggiunto dal Consorzio per le Batterie Intercambiabili per Motocicli Elettrici per le batterie intercambiabili e sistemi standard di sostituzione.
In questo modo il Consorzio intende favorire la condivisione e l'utilizzo di motocicli elettrici in Giappone.
Il Consorzio fondato ad aprile 2019 da Honda Motor Co. Ltd., Kawasaki Heavy Industries Ltd., Suzuki Motor Corporation e Yamaha Motor Co. si pone come obiettivo la crescita del mercato di motocicli elettrici nel paese del Sol Levante.
Dalla sua fondazione sono scaturite le linee guida per la condivisione delle batterie intercambiabili e dei sistemi di sostituzione tra i quattro Produttori, favorendo l'espansione di una mobilità Eco­friendly e contrastando i problemi tipici dell'Automotive elettrico, come autonomia e tempi di ricarica. Al fine di stabilire la convenienza e l'efficacia dell'utilizzo reciproco di batterie intercambiabili, il Consorzio supporta da più di un anno il progetto "e­Yan OSAKA", sviluppato dal Comitato Motociclistico della JAMA (di cui fanno parte Honda Motor Co., Ltd., Kawasaki Heavy Industries, Ltd., Suzuki Motor Corporation e Yamaha Motor Co.), la Prefettura e l'Università di Osaka, che ha come obiettivo la sensibilizzazione e l'utilizzo, da parte della popolazione, di motocicli elettrici ecosostenibili.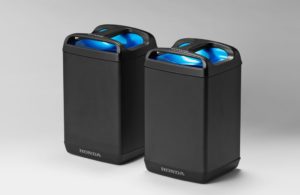 Parte delle specifiche comuni concordate dai quattro Produttori sono inoltre conformi al documento tecnico TP21003 stilato dalla Society of Automotive Engineers of Japan, Inc. Organization (JASO) il 19 Marzo 2021. Il Consorzio condurrà verifiche tecniche e procederà alla standardizzazione delle batterie intercambiabili seguendo le direttive del documento tecnico sopracitato. Sulla base della crescente domanda mondiale di una mobilità elettrica atta a realizzare una società carbon­free, il Consorzio lavorerà inoltre a stretto contatto con la JAMA (Japan Automobile Manufacturers Association) per creare degli standard internazionali di condivisione delle batterie intercambiabili.
Anche grazie alla crescente consapevolezza della situazione ambientale, il Consorzio crede fermamente che la collaborazione e la cooperazione dell'intera Industria Motociclistica al progetto permetterà la creazione di una società in cui i motocicli saranno ancora al centro della mobilità proprio come oggi, contribuendo tuttavia in maniera determinante alla realizzazione di un settore Automotive Carbon­Free.
Noriaki Abe, Segretario rappresentativo del Consorzio e Direttore Generale Divisione Moto di Honda Motor Co. Ltd., ha detto:
L'accordo raggiunto in merito alla standardizzazione e alla condivisione di batterie intercambiabili e sistemi di sostituzione per motocicli elettrici è stato reso possibile grazie alla cooperazione di tutti e quattro i Produttori Giapponesi di motoveicoli, iniziata ben due anni fa. Sono grato a tutti gli associati del Consorzio e della JASO per la loro comprensione e il loro supporto. Continueremo a collaborare per costruire un sistema che permetta l'utilizzo condiviso di batterie tra i Produttori, d'accordo con gli obiettivi del Consorzio, mantenendo al contempo la competizione volta alla produzione di veicoli belli, accattivanti e che soddisfino le esigenze dei consumatori. Attraverso questa collaborazione/competizione lavoreremo alla realizzazione di una società sostenibile, dotata di una mobilità interamente elettrica.
Fonte: Honda Moto Italia