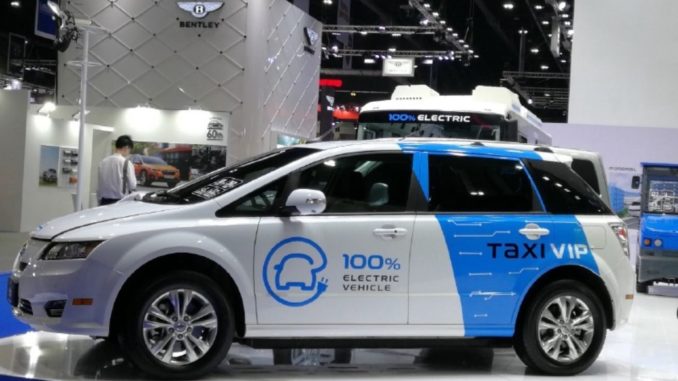 The BYD e6 electric taxis is present in more than 10 countries, built by renewable energy company BYD and now has set its sights on the Southeast Asian motor hub of Thailand for its next launch.
The environmentally friendly taxis, capable of reaching a maximum distance of 350 kilometers on a single charge, will operate in Bangkok as a premium taxi service.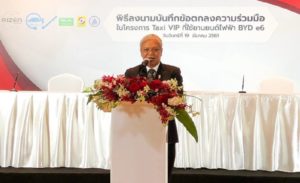 Thailand has introduced policies ranging from tariff to corporate income tax cuts to boost the production and use of electric cars in the country. The official selection of BYD as the provider of the country's first fleet of pure electric taxis is in line with the country's ambitions of having 1.2 million green energy vehicles play its streets.
We are honoured to have secured the trust of Thailand's authorities amidst stiff competition – said Liu Xueliang, General Manager of BYD Asia Pacific Auto Sales Division. In future everyone will have the added option of experiencing the sights and sounds of Bangkok in comfort, and in a way that's better for the environment.
In 2017, BYD sold around 130,000 units of new energy vehicles, ranking number one in global new energy vehicle sales for the third consecutive year. Since its establishment in 1995, the company's renewable energy products have gained a footprint in more than 200 cities around the world including Okinawa, London and Singapore.
BYD aims to introduce 1,000 pure electric taxis in Thailand by 2019, with the first hundred scheduled to hit the streets this month.