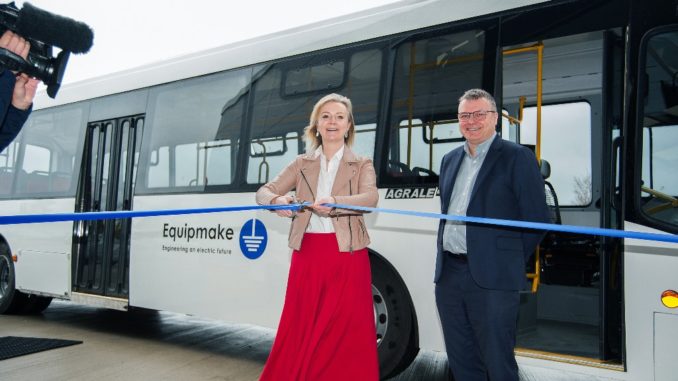 Equipmake, the expert UK electrification company, has opened a new built factory at Snetterton to design and build its EBus chassis for a global customer base.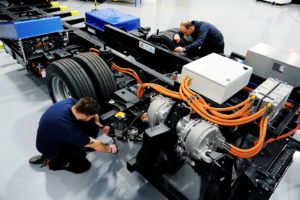 Guest of honour Liz Truss, Secretary of State for International Trade and President of the Board of Trade, cut the ribbon and officially opened the new facility.
A fully integrated cost-effective electric chassis, it allows bus coachbuilders with no electric vehicle knowledge to become electric bus manufacturers.
Equipmake is recognised as a global technology leader, forging partnerships with bus companies in Brazil, Argentina and India, keen to make the switch to zero emissions.
The facility will also manufacture Equipmake's class-leading APM200 spoke motor, the company's innovative lightweight, power dense electric moto.
Equipmake has the capability to design, test and manufacture everything from motors to fully electrified platforms, operating not just in automotive but in the aerospace sector too.
Source: Equipmake